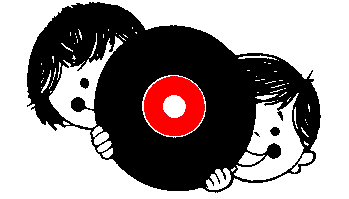 JUNE 26, 1999


THE JACK MORMONS, "Greasy Kid Stuff"

THE TRENIERS, "Say Hey (The Willie Mays Song)"

AMOS MILBURN, "French Fried Potatoes"

ELLA MAE MORSE, "Cow Cow Boogie"

THE FIVE DU-TONES, "The Chicken Astronaut"

LOUIS PRIMA & KEELY SMITH, "Nyow! Nyot Nyow! (The Pussycat Song)"

GUV'NER, "Lucky Ladybug"

MARTIN DENNY, "Quiet Village"

TONY BURRELLO, "There's a New Sound"

THE BEATLES, "Birthday"

SUSAN CHRISTIE, "I Love Onions"

NORMAN FOX & THE ROB ROYS, "Pizza Pie"

FRANCO GODI, "Fish Song"

THE BEATLES, "Octopus's Garden"

WADE CURTISS & THE RHYTHM ROCKERS, "Puddy Cat (Mama-Meow-Mow)"

JAMES KOCHALKA SUPERSTAR, "Breaking Stuff"

BONNIE RAITT & WAS (NOT WAS), "Baby Mine"

800 CHERRIES, "Rainy Poppy Field"

K-TARO, "Mah-Na Mah-Na"

ONE HOUR, "Panda Riot"

KING CURTIS, "Watermelon Man" (Utah Saints remix)

THE MODERN LOVERS, "Roller Coaster by the Sea"

SPIKE JONES, "By the Beautiful Sea"

DALIDA, "Itsi Bitsi Petit Bikini"

THOSE DARN ACCORDIONS, "The Devil Went Down to Georgia"

THE MIGHTY ACCORDION BAND, "Swanee Cha River Cha"

THE KABALAS, "Planet of the Apes Polka"

BRAVE COMBO, "Chicken Dance"

OSCAR THE GROUCH, "I Love Trash"


---
Back GKS main page| Back to other Greasy playlists