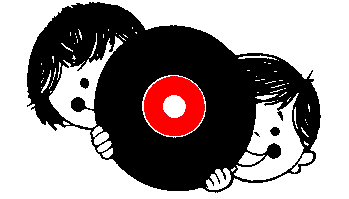 MAY 15, 1999


THE JACK MORMONS, "Greasy Kid Stuff"

THE RAY BRYANT COMBO, "The Madison Time"

MAYMIE & ROBERT, "Ha Ha Hee Hee Ho Ho Hum Hum"

THE NUTTY SQUIRRELS, "Uh! Oh! Part 1"

STERLING HOLLOWAY, "Mouse Square Dance"

THE HAPPY MICE, "William Tell Underture"

YMA SUMAC, "Bo Mambo"

JOHNNY SPENCER, "Maui Rain"

THE NUTLEY BRASS, "Chicken: Impossible"

JUD JUD, "Fast Song"

THE LONESOME ORGANIST, "Balloon Race Phenomenon"

ABBA BABB, "Abba Babb!"

ARLING, CAMERON & SWARTE, "Cowboy Ska"

FORTUNE & MALTESE, "Science Fair"

THE NEANDERTHALS, "Do the Pig"

ACTION PLUS, "The Car Alarm Song"

SUPERNOVA, "King Ding Dong"

SUPERNOVA, "Mommy"

MATTHEW SWEET, "Scooby-Dooby Doo"

SUPERNOVA, "Chewbacca"

BRIAN DEWAN, "R2D2, We Wish You a Merry Christmas"

1000 CLOWNS, "Kitty Kat Max"

THE SERENDIPITY SINGERS, "Beans in My Ears"

KATE JACOBS, "A Sister"

DAVID WEINSTONE'S MUSIC FOR AARDVARKS, "Splashing in the Tub"

BERT & ERNIE, "Everybody Wash"

THE CHARLES RIVER VALLEY BOYS, "Yellow Submarine"

TOMMY JARRELL, "Greasy String"

THE BLASTERS, "County Fair"

SHEL SILVERSTEIN, "Sahra Cynthia Sylvia Stout Would Not Take the Garbage Out"

APRIL MARCH, "It's Laughing"

ALLAN SHERMAN, "The Laarge Daark Aardvark "

DUSTY SPRINGFIELD, "Mocking Bird"

KINKY FRIEDMAN, "Old Ben Lucas"

GHOTI HOOK, "My Bike"

TOMORROW, "My White Bicycle"

THE HOLLIES, "Ye Olde Toffee Shoppe"

THE FREE DESIGN, "Kites Are Fun"


---
Back GKS main page| Back to other Greasy playlists