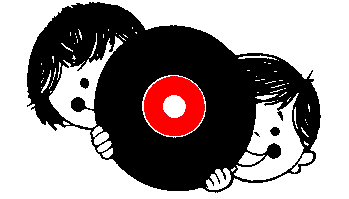 May 2, 1998
The Jack Mormons, "Greasy Kid Stuff"

Elvis Presley, "Old MacDonald"

Elvis Presley, "Ito Eats"

Renelvis, "Elvis' Movies"

Sol Hoopii, "In Ma-La-Ka-Mo-Ka-Lu"

Fred Lane and His Hittite Hot Shots, "The French Toast Man"

The Bonzo Dog Band, "Jollity Farm"

Tony Burello, "There's a New Sound"

April March, "It's Laughing"

Trout Fishing in America, "I Need a Band-Aid"

NRBQ, "The Music Lesson"

Artists unknown, "3-6-9"

Children's skipping songs

Malcolm McLaren, "Double Dutch"

Kriss Kross, "Jump"

Cut La Roc, "Hip Hop Bippedy Bop"

Rodney Alan Greenblat, "Overboard"

The New Society Band, "Barber of Sicily"

Spike Jones and His City Slickers, "I Dream of Brownie With the Light Blue Jeans"

"Pa Pa"

James Kochalka Superstar, "Breaking Stuff"

Astropuppees, "Underdog"

Jonathan Richman, "I Like Gumby"

Cub, "Magic 8 Ball"

Throw That Beat in the Garbage Can! "Batman Stinks!"

Josie & the Pussycats, "Josie & the Pussycats"

Kim Lenz and Her Jaguars, "Ten Cats Down"

Cab Calloway, "A Chicken Ain't Nothin' But a Bird"

The Alan Bown, "Toyland"

The kids from The Electric Company, "Sign Song"

The Wisdom Teeth, "That's Where the Plaque Is"

The Happiest Guys in the World, "Free Range Chicken"

The Trashmen, "Bird Bath"

The Mar-Kets, "Surfer Stomp"

Piero Umiliani, "Mah Na Mah Na" (Tiki mix)


---
Back GKS main page| Back to other Greasy playlists