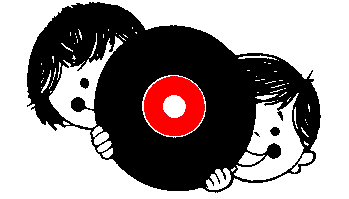 April 25, 1998
Billy Urban Orchestra, "Who Stole the Keeshka"

The Jack Mormons, "Greasy Kid Stuff"

Brave Combo, "Flying Saucer"

The Vivino Bros. Band, "Laughing Polka"

The Kabalas, "Underdog"

Astropuppees, "Underdog"

The Cowsills, "Hello Hello"

The Flowerz, "Saturday Morning"

The Alan Bown, "Toyland"

Pianosaurus, "Thriftshoppin' "

The Coasters, "Shopping for Clothes"

Eldridge Holmes, "Pop Popcorn Children"

Sonny Bloch's Elephants, "Beetle Stomp"

Jonathan Richman & the Modern Lovers, "Hey There Little Insect"

Ken Kweder, "Two Little Bugs"

Judy Graubert, Morgan Freeman, and Skip Hinnant, "Jennifer of the Jungle"

Short Circus, "The Clown Song"

Skip Hannant, "The Clam Song"

Cast of The Electric Company, "Fight Song"

Melanie Henderson and Short Circus, "My Name Is Kathy"

Big Wheel Popcorn, "Big Wheel Popcorn Theme" (live)

Big Wheel Popcorn, "Barefoot" (live)

The Red Hot Chili Dogs, "Wild Thing"

Big Wheel Popcorn, "Kite Is Good" (live)

Big Wheel Popcorn, "Garbage" (live)

Big Wheel Popcorn, "Ballad of the Dung Beetle" (live)

Marbles, "Sun To Shine"

Ivor Cutler Trio, "Who Wants a Suck of My Thumb"

The Yeaworth Family Singers, "What Will We Find on the Moon?"

The Lovedolls with Redd Kross, "Sunshine Day"

Plainwrap, "It's a Small World"

Ghoti Hook, "My Bike"

Supernova, "Mommy"

Phil Harris, "The Thing"

Piero Umiliani, "Mah Na Mah Na" (Tiki mix)


---
Back GKS main page| Back to other Greasy playlists