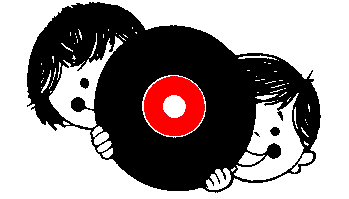 April 18, 1998
The Jack Mormons, "Greasy Kid Stuff"

Rudy Franklin, "Abdominal strength ..."

Slim Goodbody, "The Body Symphony"

The Jazz Butcher, "Water"

Ivor Cutler Trio, "Good Morning! How Are You? Shut Up!"

The Insect Trust, "Glade Song"

Lol Coxhill, "I Am the Walrus"

Val Rosing/Henry Hall & BBC Dance Orchestra, "The Teddy Bears' Picnic"

Danny Kaye, "Inchworm"

"Following the Leader (Tee-Dum Tee-Dee)"

Elvis Presley, "Cotton Candy Land"

Skip Hinnant, "The Clam Song"

Byron Gosh Group, "Disgusting"

Mike Jackson and the Soul Providers, "Submarine"

Jr. and His Soulettes, "Love From Above"

Supergenius, "Let the Wookie Win"

Supernova, "Chewbacca"

Bob Dorough and Jack Sheldon, "The Body Machine"

Essra Mohawk, "Interjections!"

Jack Sheldon, "I'm Just a Bill"

Bob Dorough, "Three Is a Magic Number"

Man or Astroman? "Interplanet Janet"

Severna Park, "Worms"

Supernova, "King Ding Dong"

Supernova, "Mommy"

Tuscadero, "Crayola"

Roy Smeck, "My Little Grass Shack"

L'ensemble raye, "Le discours de colonel"

Cornelius, "The Micro Disneycal World Tour"

Arling & Cameron, "We Love Dancing"

Underground Radio Show, "Vitamins"

Jan & Dean, "Horace, the Swingin' School-Bus Driver"


---
Back GKS main page| Back to other Greasy playlists