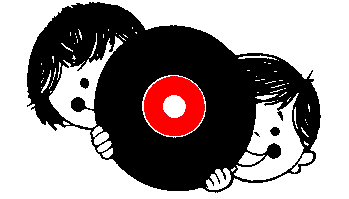 April 11, 1998
The Jack Mormons, "Greasy Kid Stuff"

"It's Easter Time"

Cub, "New York City"

Astropuppees, "Underdog"

The Taylor Maids, "Pogo Stick"

Helen Love, "Bubble Gum"

The Archies, "Jingle Jangle"

Jonathan Richman & the Modern Lovers, "Hey There Little Insect"

The Modern Lovers, "I'm a Little Airplane"

Iris, "Ice Cream Man"

The Orlons, "Knock! Knock! (Who's There?)"

Roger Miller, "You Can't Roller Skate in a Buffalo Herd"

Susan Christie, "I Love Onions"

NRBQ, "You're Nice People You Are"

The Terrytooners (Mitch Miller & His Orchestra), "Mighty Mouse"

The Go-Nuts, "Snik Snak Skaduliak"

Zydeco Elvis, "The ABC Song"

The Mr. T Experience, "Unpack Your Adjectives"

Supernova, "Vitamins"

The McRackins, "The Great Vegetable Dilemma"

James Kochalka Superstar, "Ben the Stupid Brontosaurus"

The Chipmunks, "Twist and Shout"

Chubby Checker, "The Fly"

Tiny Tim, "The Chicken Dance" (twice)

Tony Burello, "Sound of Worms"

The Shrinky Dinks, "Fee Fi Fo, Fee Fi Fum"

Schooly D, "This Old Man"

The Nutley Brass & the Clucktones, "Chicken: Impossible"

They Might Be Giants, "Why Does the Sun Shine (The Sun Is a Mass of Incandescent Gas)"

Tom Glazer, "Zoom a Little Zoom"

Zachary Rosen, "Spelling Test"

Ted, "Not By Might"

T. Lance & the Coctails, "The Aba Daba Do Dance"

Shonen Knife, "Raindrops Keep Falling On My Head"

The Wisdom Teeth, "That's Where the Plaque Is"

Matthew Sweet, "Scooby Doo, Where Are You?"

The Beings, "Children of the World, Unite"

Marbles, "Laughing Song"

Fred Lane and His Hittite Hot-Shots, "The French Toast Man"

Happy Schnapps Combo, "Pull My Finger"

Bert & the Girls, "Doing the Pigeon"


---
Back GKS main page| Back to other Greasy playlists