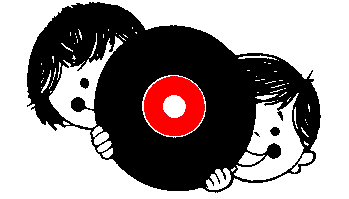 April 4, 1998
The Jack Mormons, "Greasy Kid Stuff"

Jimmy Dean, "Big Bad John"

Ted Cassidy, "The Lurch"

The Everly Brothers, "Bird Dog"

The Trashmen, "Bird Diddley Beat"

Cordell Jackson, "Hound Dog Blues"

Kim Lenz and Her Jaguars, "Ten Cats Down"

Bill Haley and His Comets, "Pat-a-Cake"

Esquerita, "Crazy Crazy Feeling"

Rudy Robinson & the Hungry 5, "Mut-Ley Doing the Crawlpen"

"Stop That Pigeon" (theme from Dastardly & Muttley in Their Flying Machines)

Men Without Hope, "We Do It Fuh-MU"

The Cyrkle, "Red Rubber Ball"

The Strangeloves, "I Want Candy"

The Wisdom Teeth, "That's Where the Plaque Is"

"Here Comes the Sun" (talent show kids)

Chuey Reyes & His Orchestra, "Oink, Oink Mambo"

Jack Costanzo and His Afro-Cuban Band, "Chopsticks Mambo"

Har-You Percussion Group, "Welcome to the Party"

Andre "Mr. Rhythm" Williams, "Please Pass the Bisquits"

Cab Calloway, "Twee-Twee-Tweet"

The Jackson 5, "Rockin' Robin"

Buddy Holly & the Crickets, "Not Fade Away"

Big Wheel Popcorn, "Why Grandpa"

James Kochalka Superstar, "Monkey vs. Robot"

Bill Cosby, "Old Double E"

Junior Varsity, "Friday Afternoon Pep Rally"

Severna Park, "Worms"

Supernova, "Mommy"

The Brats, "First Rock Star on the Moon"

Mary Lou Lord, "Sugar Sugar"

Kickstand, "Roller Rink"

Damien Jurado, "Trampoline"

The Happiest Guys in the World, "I Am the Groundhog (And It's My Day)"

The Brady Bunch, "Time To Change"


---
Back GKS main page| Back to other Greasy playlists