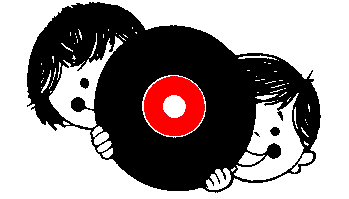 March 21, 1998
The Jack Mormons, "Greasy Kid Stuff"

The Brady Bunch, "It's a Sunshine Day"

Marbles, "Sun To Shine"

1910 Fruitgum Co., "Simon Says"

Rodney Alan Greenblat, "Kazoo Boy"

Leroy Holms, "Mah-Na Mah-Na"

Zydeco Elvis, "The ABC Song"

The Alan Bown, "Toyland"

The Happiest Guys in the World, "You Can Make a Difference (If You Try, Try, Try)!"

T. Lance & the Coctails, "The Aba Daba Do Dance"

The Happiest Guys in the World, "Hey! Hey! It's the Vegetable Man!"

J. Pat O'Malley, Verna Felton and Chorus, "Colonel Hathi's March"

Elvis Presley, "Old MacDonald's Farm"

Nervous Norvus, "Ape Call"

The Wisdom Teeth, "That's Where the Plaque Is"

Little Jerry and the Monotones, "Telephone Rock"

The Shrinky Dinks, "Fee Fi Fo, Fee Fi Fum"

Schooly D, "This Old Man"

Chickenwolf, "Born To Be Wild"

Tiny Tim, "The Chicken Dance"

Happy Schnapps Combo, "Pull My Finger"

The Modern Lovers, "I'm a Little Airplane"

"Planet of the Apes Medley" (from The Simpsons)

The Kabalas, "Planet of the Apes Polka"

NRBQ, "You're Nice People You Are"


---
Back GKS main page| Back to other Greasy playlists