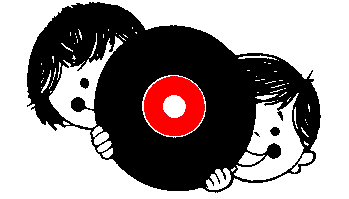 February 21, 1998
The Jack Mormons, "Greasy Kid Stuff"

Louis Armstrong, "What a Wonderful World"

Mary Schneider, "William Tell Overture"

Don Walser and the Pure Texas Band, "Cattle Call"

Patsy Montana with Prairie Ramblers, "I Want To Be a Cowboy's Sweetheart"

Y'all, "My Mama Likes the Feel of Cottage Cheese"

Sicko, "The Breakfast Song"

NRBQ, "The Music Lesson"

Spike Jones & His City Slickers, "Barney Google"

Barry Louis Polisar, "My Brother Threw Up on My Stuffed Toy Bunny"

The Modern Lovers, "Wheels on the Bus"

Yo La Tengo, "My Little Corner of the World"

Robbie Fulks, "Wedding of the Bugs"

Kenn Kweder, "Two Little Bugs"

Tony Burrello, "There's a New Sound"

The Wynona Riders, "Power Rangers Theme"

The Ramones, "Spider-Man"

Adam West, "The Story of Batman"

Link Wray, "Batman Theme"

The Lovin' Spoonful, "Jug Band Music"

The Shrinky Dinks, "Fee Fi Fo, Fee Fi Fum"

Telex, "Peanuts"

Doktor Kosmos, "L.S.A.T.T. (Lazy Sunday Afternoon Table-Tennis"

Greg Lee, "Cake for Breakfast"

Ivor Cutler Trio, "A Suck of My Thumb"

S.F. Seals, "Kid's Pirate Ship"

Jonathan Richman & the Modern Lovers, "Not Yet Three"

The Mr. T Experience, "Up and Down"

Frazzle and the Frazzletones, "Frazzle"

Cheeky Monkey, "Monkey Man"

Scott Shaw, "George of the Jungle" (a la Led Zep)

The Monkees, "Peter Percival Patterson's Pet Pig Porky"

Ed Wynn, Julie Andrews, and Dick Van Dyke, "I Love To Laugh"

"Rollercoaster"

800 Cherries, "Tibie and Me (Puppy Song)"

Trout Fishing in America, "The Window"


---
Back GKS main page| Back to other Greasy playlists