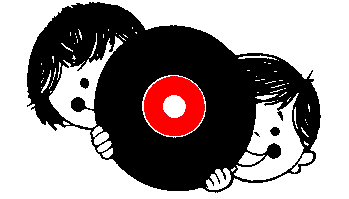 February 17, 1998
The Jack Mormons, "Greasy Kid Stuff"

Ivor Cutler Trio, "Good Morning! How Are You? Shut Up!"

Gene Kelly, Debbie Reynolds, and Donald O'Connor, "Good Morning"

The Partridge Family, "When We're Singin' "

Marbles, "Top of the Morning"

Austin Cromer with the Dizzy Gillespie Big Band, "Over the Rainbow"

Wanda Jackson, "Stupid Cupid"

Moe Tucker, "Da Doo Run Run"

The Taylor Maids, "Pogo Stick"

The Pixies Three, "Birthday Party"

The Shangri-Las, "Give Him a Great Big Kiss"

Josie & the Pussycats, "Josie & the Pussycats"

Cub, "Magic 8-Ball"

Shonen Knife, "Raindrops Keep Falling On My Head"

Tony Burrello, "There's a New Sound"

They Might Be Giants featuring Laura Cantrell, "The Guitar"

The Shrinky Dinks, "Fee Fi Fo, Fee Fi Fum"

Schooly D, "This Old Man"

K-Taro, "Sweden, Heaven & Hell"

The Banana Splits, "The Tra-La-La Song (One Banana, Two Banana)"

The Banana Splits, "The Beautiful Calliopa"

Young Fresh Fellows, "Doin' the Banana Split"

Happy Schnapps Combo, "Pull My Finger"

Dee Jay and the Runaways, "Peter Rabbit"

Sicko, "A Song About a Rabbit"

The Phantom Surfers, "The Cat Came Back"

Supernova, "King Ding Dong"

Supernova, "Mommy"

Rita Moreno and Judy Graubart, "Giggles Goggles"

"Theme From Spider-Man"

The Traits, "Nobody Loves the Hulk"

Dino, Desi & Billy, "Superman"

The Champs, "Jumping Bean"

The Wisdom Teeth, "That's Where the Plaque Is"

George Harrison, "Crackerbox Palace"


---
Back GKS main page| Back to other Greasy playlists