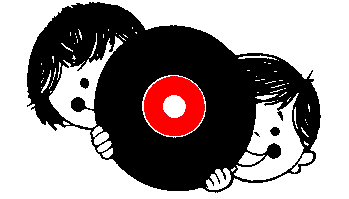 February 7, 1998
The Jack Mormons, "Greasy Kid Stuff"

Barry Louis Polisar, "I Got Snot (A Sick Song)"

George Carlin, "Snot, the Original Rubber Cement"

Kinky Friedman, "Ol' Ben Lucas"

Byron Gosh Group, "Disgusting"

Grace Braun, "Carter's Lullaby"

The Handsome Family, "Bury Me Here"

Jessie Mae Hemphill, "Crawdad Hole"

Y'all, "My Mama Likes the Feel of Cottage Cheese"

The Carter Family, "Yankee Doodle"/"Storms on the Ocean"

The Handsome Family, "Pony"

Brian Dewan, "Creatures"

The Satellite Singers, "Martian Theme Song"

The Happiest Guys in the World, "Welcome, Aliens!"

The Orlons, "Knock! Knock! (Who's There?)"

Dusty Springfield, "Do-Re-Mi"

The Jackson 5, "ABC"

The DeFranco Family, "Heartbeat--It's a Lovebeat"

Short Circus and Friends, "Electric Company Theme"

Bill Cosby and Short Circus, "Jelly Belly"

Shirley Temple, "Picture Me Without You"

Delta 5, "Mind Your Own Business"

X-ray Spex, "I Can't Do Anything"

Ghoti Hook, "My Bike"

The Mr. T Experience, "Up and Down"

Meat Puppets, "The Adventures of Pee Pee the Sailor"

The Tornadoes, "Popeye Twist"

The Red Hot Chili Dogs, "Wild Thing"

The Beatle Barkers, "We Can Work It Out"

Pinataland, "The Farmer Song"

Ivor Cutler Trio, "A Suck of My Thumb"

Bunnygrunt, "Tommy Can Dance the Rerun"

The B-52's, "Wig"

Cheeky Monkey, "Monkey Man"

Dee Jay and the Runaways, "The Gorilla Song"

The 5-6-7-8's, "The Barracuda"

The Wisdom Teeth, "That's Where the Plaque Is"

Bobby Darin, "Splish Splash"

The Smothers Brothers, "Soap"

Ernie and Bert, "Everybody Wash"

"My Bathroom Is a Private Kind of Place"

Benny Bell, "Shaving Cream"


---
Back GKS main page| Back to other Greasy playlists