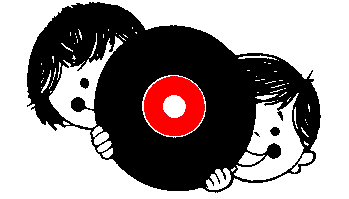 January 17, 1998
The Jack Mormons, "Greasy Kid Stuff"

Buck Owens and His Buckaroos, "Fiddle Polka"

Johnny Cash with Oscar the Grouch, "Nasty Dan"

Cordell Jackson, "Johnny Cash Train"

Roy Smeck, "Laughing Rag"

The Pebbles, "Run Chicken Run"

The Nutley Brass with the Clucktones, "Chicken Impossible"

Phil Harris, "The Thing"

The Happiest Guys in the World, "Hey! Hey! It's the Vegetable Man!"

Shonen Knife, "Raindrops Keep Falling On My Head"

Zydeco Elvis, "The ABC Song"

Sicko, "A Song About a Rabbit"

Liz Phair with Material Issue, "The Tra La La Song (One Banana, Two Banana)"

Unit 3 with Venus, "Pajama Party"

The Go-Nuts, "Snik Snak Skaduliak"

NRBQ, "Girl Scout Cookies"

Talking Heads, "Stay Up Late"

Barry Louis Polisar, "Don't Wake Up the Baby (Or the Baby Will Get You)"

Jonathan Richman & the Modern Lovers, "Not Yet Three"

Grace Braun, "Carter's Lullaby"

Momus, "Ping Pong With Hong Kong King Kong"

Perrey & Kingsley, "Barnyard in Orbit"

Esquivel, "Lullaby of Birdland"

Don Miller, "Missile Monkey"

The Tornadoes, "Jungle Fever"

The Kinks, "Ape Man"

Jr. & the Soulettes, "Momma, Love Tequilla"

The Champs, "Tequila"

Ghoti Hook, "My Bike"

Dump, "White Worms"

Tony Burello, "There's a New Sound"

Soupy Sales, "Do the Mouse"

The Champs, "Ali-Baba"

Alexander Maloof and the Maloof Oriental Orchestra, "Fatima"

Valerio Longoria, "Beer Barrel Polka"

Los Angeles Free Music Society, "Japanese Super Heroes"

Wynona Riders, "Power Rangers Theme"


---
Back GKS main page| Back to other Greasy playlists