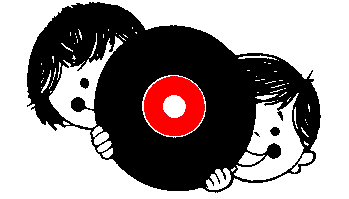 January 10, 1998
The Jack Mormons, "Greasy Kid Stuff"

Lynn Ahrens, "The Preamble"

Pavement, "No More Kings"

Tony Burrello, "There's a New Sound"

James Kochalka Superstar, "Monkey vs. Robot"

Jack Pine Savage, "O.K. Robot"

Man or Astroman? "9-Volt (Rechargable Version)"

George of the Jungle theme

Johnny Quest theme

The McRackins, "The Great Vegetable Dilemma"

Spike Jones and His City Slickers, "Knock Knock (Who's There)"

Ben Lee (with Timothy Reuben), "Be a Kid"

The Coasters, "Yakety Yak"

Kelly Hogan, "The Great Titanic"

Wendy Mae Chambers, "New York, New York"

Hot Toddys featuring Bill Pernell, "Rockin' Crickets"

Serge Gainsbourg (with Brigitte Bardot), "Comic Strip"

K-Taro, "Sweden, Heaven & Hell"

"Happy Anniversary Quartet" (from The Flintstones)

Elvis Presley, "Jailhouse Rock"

Elvis Presley, "Ready Teddy"

Marbles, "Sun To Shine"

Jonathan Richman and the Modern Lovers, "The Beach"

World Famous Blue Jays, "Surfin' With Jay"

Mr. T Experience, "Surfin' Cows"

Steinski & Mass Media, "The Streets of Springfield"

The Happiest Guys in the World, "Snowflakes Keep Falling on My Head"

Benna Cohen, "Figure 8"

Brian Dewan, "Flexible Flyer"

Rolf Harris, "Tie Me Kangaroo Down, Sport"

The Wombles, "Remember You're a Womble"

They Might Be Giants, "Mammal"

Allan Sherman, "Rraattffiiinnk"


---
Back GKS main page| Back to other Greasy playlists