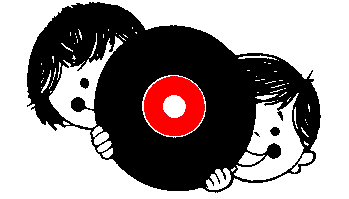 January 3, 1998
The Jack Mormons, "Greasy Kid Stuff"

The Melodi Light Orchestra, "Puffin' Billy"

The Coctails, "The Penguin/Powerhouse Medley"

Bill Frisell, "Raccoon Cat"

Negativeland, "Somewhere Over the Hiccups"

James Kochalka Superstar, "Rainbow Love"

The Brady Bunch, "Gonna Find a Rainbow"

Doktor Kosmos, "L.S.A.T.T. (Lazy Sunday Afternoon Table-Tennis)"

The B-52's, "The World's Green Laughter"

De La Soul, "The Magic Number"

Bob Dorough, "Three Is a Magic Number"

The Kinks, "Dedicated Follower of Fashion"

The Wombles, "Superwomble"

The Archies, "Waldo P. Emerson Jones"

The Happiest Guys in the World, "Hey! Hey! It's the Vegetable Man!"

Spike Jones, "I Dream of Brownie With the Light Blue Jeans"

Dorothy Charles & Johnny Green, "Ragtime Cowboy Joe"

Bing Crosby, "Deep in the Heart of Texas"

Fred Astaire, "The Yam Step"

The Sea Monkeys, "Stop Looking At My Underwear"

Ghoti Hook, "My Bike"

Mr. T Experience, "Flying Jelly Attack"

Shonen Knife, "Twist Barbie"

The Dickies, "Gigantor"

The Pebbles, "I'm Sitting by the Window"

The Thinkers, "Important Noise for Kids To Learn How To Make"

Glenda Collins, "Lollipop"

Cordell Jackson, "Antsy"

Wanda Jackson, "Yakety Yak"

Dan-I & Jump With Joey, "Barefootin' "

The Champs, "Ali-Baba"

Mongo Santamaria, "Watermelon Man"

Disney Studio Chorus, "Baby Mine"

Karen Dotrice & Matthew Garber, "The Perfect Nanny"

David Bowie, "When I'm Five"


---
Back GKS main page| Back to other Greasy playlists