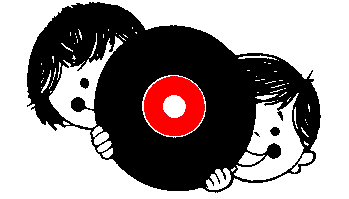 November 8, 1997
The Jack Mormons, "Greasy Kid Stuff"

Big Wheel Popcorn, "Listen To Me (Listen To the Rain)"

Jan & Dean, "Here Comes the Rain"

Tom Glazer, "The Water Cycle Song"/"Why Does the Wind Blow"

Tish Hinojosa, "Hasta Los Muertos Salen a Bailar (Even the Dead Are Rising Up To Dance)"

Los Lobos, "La Bamba"

Conjunto Bernal, "Melinda"

Tito Puente, "Tito Timbero (Tito the Drummer)"

Courageous Cat theme

Henry Mancini and His Orchestra, "The Pink Panther Theme"

Pulsars, "My Pet Robot"

King Kong, "Kingdom of Kong"

Blondie, "Rapture"

Steinski & Mass Media, "The Simpsons" (unreleased rap remix)

The Replacements, "Cruella DeVille"

"Following the Leader (Tee-Dum Tee-Dee)" (Peter Pan soundtrack)

Ray Charles, "Swanee River Rock"

Millie Small, "My Boy Lollipop"

Voodoo Glow Skulls, "Time Out for Fun"

Roland Alphonso, "El Pussy Cat"

Scatman Crothers, "Hong Kong Phooey"

Dennis Alcapone, "Teach the Children"

Gloria Balsam, "Fluffy"

Arlo Guthrie, "Lay Down Little Doggies"

Michael Hurley, "Grapefruit Juice"

Jonathan Richman and the Modern Lovers, "The Baltimores"

The Edsels, "Rama Lama Ding Dong"

Man or Astroman? "Adios Johnny Bravo"

The Brady Bunch "Merry Go Round"

Auntie Poo & the Porta-Potties, "Gonna Go Go!"

BMX Bandits, "Evel Knievel"

James Scott, "Frog Legs Rag" (piano roll)

Dick Van Dyke, "Chitty Chitty Bang Bang"

Jack Sheldon and Terry Morel, "Conjunction Junction"


---
Back GKS main page| Back to other Greasy playlists