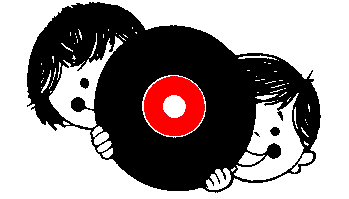 November 1, 1997 -- Live Museum Broadcast!
The Jack Mormons, "Greasy Kid Stuff"

Elvis Presley, "Old MacDonald"

Spike Jones, "Knock Knock"

The Orlons, "Knock Knock"

The Jackson 5, "2-4-6-8"

Soupy Sales, "Do the Mouse"

The Rocky Fellers, "Twist and Shout"

The Chipmunks, "A Hard Day's Night"

Modern Lovers, "I'm a Little Airplane" (live)

Scooby-Doo theme song

The Banana Splits, "The Tra-La-La Song (One Banana, Two Banana)"

Gigantor theme song

Juliana Hatfield and Tanya Donnelly, "Josie and the Pussycats"

Speed Racer theme song

Astro Boy theme song

The Satellite Singers and Orchestra, "With a Great Big Noise Like Thunder"

Tom Glazer and Dottie Evans, "Zoom a Little Zoom (Rocket Ship)"

The Three Peeps, "Mr. Spaceman"

Jonathan Richman & the Modern Lovers, "Here Come the Martian Martians"

Zachary Rosen, "Spelling Test"

Big Wheel Popcorn, "On Top of Spaghetti"

Tony Burello, "The Sound of Worms"

The Happiest Guys in the World, "Hey! Hey! It's the Vegetable Man!"

Happy Schnapps Combo, "Pull My Finger"

1910 Fruitgum Co., "Simon Says"

Ohio Express, "Chewy Chewy"

The Archies, "Sugar Sugar"

Marbles, "Laughing"

David (from Sesame Street), "The Arm"

The Wisdom Teeth, "That's Where the Plaque Is" (live)

Astropuppees, "Underdog"

Tullycraft, "Josie"

The Mr. T Experience, "Up and Down"

Rats of Unusual Size, "Sesame Street"

The Go-Nuts, "Snik Snak Skaduliak"

Shirley Temple, "You Gotta Eat Your Spinach, Baby"

T. Lance & the Coctails, "The Aba Daba Do Dance"

Allan Sherman, "Rraattffiiinnkk"

The Phantom Surfers, "Ants in My Pants"


---
Back GKS main page| Back to other Greasy playlists