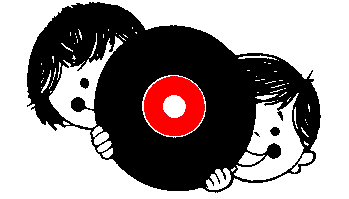 September 6, 1997
The Jack Mormons, "Greasy Kid Stuff"

Disney Studio Chorus, "Baby Mine"

Sally Timms, "Hush Little Baby"

The Pastels, "Speeding Motorcycle"

Yo La Tengo, "My Little Corner of the World"

Elvis Presley, "Five Sleepyheads"

Siouxsie & the Banshees, "Trust in Me"

Spike Jones, "Dance of the Hours"

Doktor Kosmos, "L.S.A.T.T. (Lazy Sunday Afternoon Table-Tennis)"

Guv'ner, "Lucky Ladybug"

NRBQ, "The Music Lesson"

The Zambonis, "I Wanna Drive the Zamboni"

Charles River Valley Boys, "And Your Bird Can Sing"

The Orange Peels, "Spaghetti-O Western"

The Waco Bros., "Geronimo"

Jonathan Richman, "Corner Store"

Nervous Norvus, "Ape Call"

"Happy Anniversary Quartet" (from The Flinstones)
Barry Louis Polisar, "Underwear"

Plainwrap, "It's a Small World"

The Mr. T Experience, "Up and Down"

Sit n' Spin, "El Guapo"

The Goblins, "Giant Robot Rock 'n' Roll"

The Swingin' Neckbreakers, "The Flop"

Lung Leg, "Eek!"

Cub, "Magic 8 Ball"

The Wisdom Teeth, "That's Where the Plaque Is"

Donny & Marie Osmond, excerpts from The Donny & Marie Show

The Who, "Heinz Baked Beans"

The Cowsills, "The Milk Song"

The Dentists, "Spaceman"

Tom Glazer & Dottie Evans, "Zoom a Little Zoom (Rocket Ship)"

They Might Be Giants, "Why Does the Sun Shine?"

---
Back to GKS main page| Back to other Greasy playlists