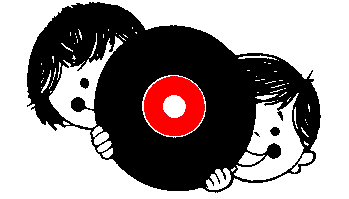 APRIL 28, 2001 (click here to listen!)
THE DANDELIONS, "Greasy Kid Stuff"

CANADIAN BRASS, "Tuba Tiger Rag"

MARTIN MULL, "Dueling Tubas"

THE OOMPA LOOMPAS, "Oompa Loompa Song"

MARY SCHNEIDER, "William Tell Overture"

SHOOBY TAYLOR, "Over the Rainbow"

JACK HALEY, "If I Only Had a Heart"

THE BEAU HUNKS, "We're Out For Fun"

SPIKE JONES, "The Spike Jones Laughing Record"

SOUPY SALES, "The Soupy Shuffle"

MAX & KATE'S REAL LIFE REVIES: Vacation Homework

TOM GLAZER, "Battle Hymn of the Children"

THE DU-TELS, "Teletubbies Say 'Eh-Oh!' "

TONY BURRELLO, "The Sound of Worms"

KEN KWEDER, "Two Little Bugs"

CHEECH MARIN, "My Name Is Cheech, the School Bus Driver"

THE RUBINOOS, "Saturday Morning Cartoons"

VINCE GUARALDI TRIO, "Linus and Lucy"

BLUE OYSTER CULT, "Godzilla"

JAMES KOCHALKA SUPERSTAR, "Hocky Monkey"

BILL COSBY, "The Water Bottle"

ALLAN SHERMAN, "The Laarge Daark Aardvark Song"

THE SMOTHERS BROTHERS, "Chocolate"

STEVE MARTIN, "King Tut"

BRAK, "Soup on a Stick"

APRIL MARCH, "It's Laughing"

TODAY'S SOUNDS, "Nursery Rhyme"

THE GAYLADS, "ABC Rocksteady"

MS. VEE, "Rap Nursery Rhyme Medley"

TROUT FISHING IN AMERICA, "The Window"

PAT FACT: Top 7 Palindromes

BABY GRAMPS, "Palindromes"


---
Back GKS main page| Back to other Greasy playlists