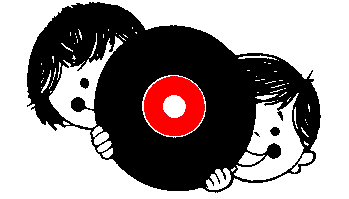 APRIL 21, 2001 (click here to listen!)
THE DANDELIONS, "Greasy Kid Stuff"

OF MONTREAL, "Hello From Inside a Shell"

THE BEATLES, "Being for the Benefit of Mr. Kite"

THE MINUS 5, "The Amazing Dolphin Boy"

THE ALAN BOWN, "Toyland"

KEN NORDINE, "A Good Year for Spiders"

MARVIN MILLER, "Green Eggs and Ham"

A TRIBE CALLED QUEST, "Ham n' Eggs"

THE OOMPA LOOMPAS, "Oompa Loompa Song"

PAMELA NOVICK & HODGE PODGE LODGE, "Ode To Miss Hickory"

LEILA ROSENTHAL & YO LA TENGO, "Route 66"

THE RICHARD WOLFE CHILDREN'S CHORUS, "Yellow Submarine"

BEN LEE & TIMOTHY REUBEN, "Be a Kid"

NEGATIVLAND, "Somewhere Over the Hiccups"

DIANA FROLEY 3, "Alfred Jensen"

BOB DOROUGH, "Three Is a Magic Number"

THE LEMONHEADS, "My Hero Zero"

KENNY YOUNG & THE EGGPLANTS, "The Aye-Aye Song"

THE HAPPIEST GUYS IN THE WORLD, "You Can Make a Difference If You Try, Try, Try!"

MICHAEL SHELLEY, "That's Where the Plaque Is"

FATCAT & FISHFACE, "Gimmee"

THE HOPPIN' HAOLE BROTHERS, "Monkey's Brain"

GEORGE LEWIS, "Mama Don't Allow"

NEW ORLEANS RAGTIME ORCHESTRA, "Panama Rag"

THE COUNTRY GENTLEMEN, "The Sunny Side of Life"

SHOOBY TAYLOR, "Over the Rainbow"

THE NUTTY SQUIRRELS, "Uh! Oh! (Part 1)"

PAT FACT: Great Anagrams

THE RAMONES, "Spiderman"

BUDDA-BANG, "Hairball or Puke?"

THE PHANTOM SURFERS, "The Cat Came Back"

GLORIA BALSAM, "Fluffy"

DANIEL SCHORR, "Monsters Are Absolutely Not To Be Trusted"


---
Back GKS main page| Back to other Greasy playlists