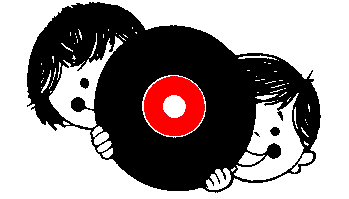 MARCH 24, 2001 (click here to listen!)
THE DANDELIONS, "Greasy Kid Stuff"

BIG BIRD & THE GIRLS, "Telephone Rock"

TINY TIM, "The Chicken Dance"

ALFRED E. NEUMAN, "It's a Gas"

HALF JAPANESE, "Inky Winky"

[ARTISTS UNKNOWN], "3-6-9"

HAMPTON THE HAMPSTER, "The Hampsterdance Song"

THE FIVE BLOBS, "The Blob"

BARNES & BARNES, "Fish Heads"

BIG WHEEL POPCORN, "Ballad of a Dung Beetle"

SHEB WOOLEY, "Purple People Eater"

MAX & KATE'S KITCHEN: "M" Is for Marathon

THE RAMONES, "Spider-Man"

MATTHEW SWEET, "Scooby-Doo, Where Are You?"

JAMES KOCHALKA SUPERSTAR, "Monkey vs. Robot"

FATCAT & FISHFACE, "Gimmee"

BRIAN DEWAN, "Free Lunch" (excerpts)

"The Powerpuff Girls" (main title theme)

PAT FACT: The Land of Greasy Kid Stuff

THE APPLES IN STEREO, "Signal in the Sky (Let's Go)"

TONY BURRELLO, "The Sound of Worms"

DAN ZANES & FRIENDS, "Keep On the Sunnyside"

BRAK, "I Love Beans"


---
Back GKS main page| Back to other Greasy playlists