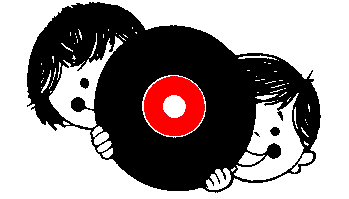 MARCH 17, 2001 (click here to listen!)
THE DANDELIONS, "Greasy Kid Stuff"

KERMIT, "Bein' Green"

FRANK SINATRA JR., "The Gumby Heart Song"

IGOR & THE MANIACS, "The Big Green"

CARLOS CASAL, "Don't Meet Mr. Frankenstein"

THE TRAITS, "Nobody Loves the Hulk"

DEVO, "Go Monkey Go"

THE KINGSMEN, "The Jolly Green Giant"

WEIRD AL YANCOVIC, "Yoda"

JAD & DAVID FAIR, "The Godzilla Dance"

JOSÉ FELICIANO, "Bein' Green"

THE TEENS, "We Are the Teens"

MAX & KATE'S REAL LIFE REVIEW: St. Patrick's Day

THE MOUSEKETEERS, "St. Patrick's Day"

THE MODERN LOVERS, "Rockin' Rockin' Leprechauns"

THE POGUES: Wild Cats of Kilkenny

KEVIN BURKE, "Bonnie Kate/Jennie's Chickens"

THE BANANA SPLITS, "It's a Good Day for a Parade"

CHAPPIE, "The International Chappie's Cheer-leading Team"

FATCAT & FISHFACE, "Gimmee"

GUY KLUCEVSEK, "The Blob"

THE BOBS, "Particle Man"

TOM LEHRER, "The Elements"

JIM COPP & ED BROWN, "The Dog That Went To Yale"

DAN ZANES & FRIENDS, "Keep On the Sunnyside"

JON LANGFORD, "The Nanny Song"

PAT FACT: Quick Facts

JULIANA HATFIELD & TANYA DONELLY, "Josie and the Pussycats"

THE HAPPIEST GUYS IN THE WORLD, "Hey! Hey! It's the Vegetable Man"

NRBQ, "Girl Scout Cookies"

BOB THE BUILDER: "Can We Fix It?"

THE DICKIES, "Gigantor"

MACH KUNG-FU, "Teach a Chick To Dance"

THE RAMONES, "Spider-Man"

THE WAY-OUTS, "Way Out"


---
Back GKS main page| Back to other Greasy playlists