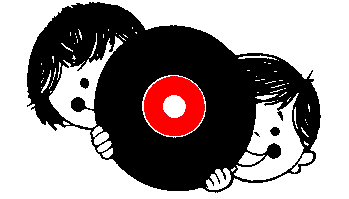 MARCH 3, 2001 (click here to listen!)
THE DANDELIONS, "Greasy Kid Stuff"

RUBEN GUEVARA, "The Star Spangled Banner"

WENDY CHAMBERS, "Star Spangled Banner"

LYNN AHRENS, "The Preamble"

ALFRED E. NEUMAN, "It's a Gas"

SOUPY SALES, "Hilly Billy Ding Dong Choo Choo"

THE SERENDIPITY SINGERS, "Beans in My Ears"

THE WACO BROTHERS, "Them Bones"

RAMONA REID, "If I Could Only Learn To Yodel"

PATSY MONTANA, "I Want To Be a Cowboy's Sweetheart"

ELLA MAE MORSE, "Cow Cow Boogie"

CHAPPIE, "The International Chappie's Cheer-leading Team"

SHIRLEY BASSEY & DJ SPINNA, "Spinning Wheel"

SAMMY DAVIS JR., "Ode to a Rat"

LUNA MONTGOMERY, "Those Mysteries"

THAI ELEPHANT ORCHESTRA, "Temple Music"

BRIAN DEWAN, "Flexible Flyer"

THE ELECTRIC PRUNES, "The Toonerville Trolley"

OPTIGANALLY YOURS, "Walk & Chew Gum"

JOHN LITHGOW, "From the Indies to the Andes in His Undies"

FATCAT & FISHFACE, "Gimmee"

ELVIS PRESLEY, "How Would You Like To Be"

TROUT FISHING IN AMERICA, "The Window"

THE THREE SUNS, "Goofus"

THE BEATLE BARKERS, "She Loves You"

PAT FACT: Fast Facts

BIG WHEEL POPCORN, "Why, Grandpa?"

MEMPHIS SLIM, "Banana Oil"

MRS. FUN, "Snake Dance"

THE RUBINOOS, "Surf Trek"

BOB THE BUILDER, "Can We Fix It?"

THE FASTBACKS, "One of These Things"


---
Back GKS main page| Back to other Greasy playlists