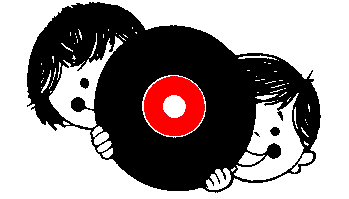 FEBRUARY 10, 2001 (click here to listen!)
THE DANDELIONS, "Greasy Kid Stuff"

BRIAN WILSON & ANDY PALEY, "Saturday Morning in the City"

MUSIC FOR AARDVARKS, "Hello"

ALLAN SHERMAN, "The Laarge Daark Aardvark Song"

DEATH BY CHOCOLATE, "If You Want To Sing Out, Sing Out"

THE BEATLES, "Hello Goodbye"

THE BEATLE BARKERS, "Obla-di, Obla-da"

THE HAPPIEST GUYS IN THE WORLD, "I Am the Groundhog (and It's My Day)"

THE HAPPIEST GUYS IN THE WORLD, "You Can Make a Difference if You Try, Try, Try"

CATHY FINK & MARCY MARXER with BRAVE COMBO, "Chopsticks"

THE KABALAS, "Planet of the Apes Polka"

HAPPY SCHNAPPS COMBO, "Pull My Finger"

UNCLE FLOYD, "The Laughing Polka"

KATE'S KITCHEN: "K" Is for Knives

ART PAUL SCHLOSSER, "Have a Peanut Butter Sandwich"

DQE, "Go Bananas"

SHONEN KNIFE, "Banana Chips"

THE TOADS, "The Backaruda"

BONGO KING, "Shark Pit"

BOB THE BUILDER, "Can We Fix It?"

FATCAT & FISHFACE, "Gimmee"

BARRY LOUIS POLISAR, "Underwear"

JANE & MICHAEL BANKS, "The Nanny Song"

IVOR CUTLER, "I Believe In Bugs"

BOBBIE GENTRY, "Bugs"

MOONDOG, "Enough About Human Rights"

PEOPLE LIKE US, "Ursula Fährt Horse Riding"

THE MINUS 5, "The Amazing Dolphin Boy"

THE B-52'S, "Rock Lobster"

PAT FACT: Quick Facts

THE FANTASTIC EMANONS, "Duh"

THE POWERPUFF GIRLS, "Love Makes the World Go 'Round"

DARLENE GILLESPIE, "Valentine Waltz"

THE SMOTHERS BROTHERS, "Chocolate"

THE HOLLYWOOD FLAMES, "Buzz-Buzz-Buzz"


---
Back GKS main page| Back to other Greasy playlists