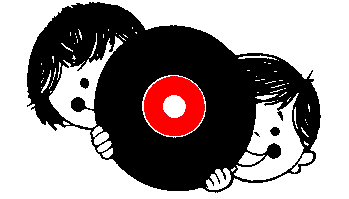 FEBRUARY 3, 2001 (click here to listen!)
THE DANDELIONS, "Greasy Kid Stuff"

SICKO, "The Breakfast Song"

G. LOVE & SPECIAL SAUCE, "Milk and Cereal"

FLO & EDDIE, "We Are All Gumby"

THE MINUS 5, "The Amazing Dolphin Boy" (twice)

Theme from "Flipper"

THE MONKEY POWER TRIO, "Smeet"

MORGAN FREEMAN, "Easy Reader"

CREATIVE CONCEPTS CHILDRENS CHORUS, "Rock Is the Music"

[ARTISTS UNKNOWN], "Beatles Move"

THE HAPPIEST GUYS IN THE WORLD, "I Am the Groundhog (and It's My Day)"

DAVID SEVILLE & THE CHIPMUNKS, "Alvin's Harmonica"

THE NUTTY SQUIRRELS, "Salt Peanuts"

MADNESS, "Chipmunks Are Go!"

LOU MONTE, "Pepino the Italian Mouse"

NRBQ, "Rats in My Room"

THE SHRINKY DINKS, "Fee Fi Fo, Fee Fi Fum"

HAMPTON THE HAMPSTER, "The Hampsterdance Song"

KENNY YOUNG & THE EGGPLANTS, "Earl the Squirrel"

BIG WHEEL POPCORN, "Thelonious Chipmunk"

BOB THE BUILDER, "Can We Fix It?"

FATCAT & FISHFACE, "Gimme"

BARNES & BARNES, "Fish Heads"

1000 CLOWNS, "Kitty Kat Max"

FATCAT & FISHFACE, "Flyby"

ED WYNN, JULIE ANDREWS & DICK VAN DYKE, "I Love To Laugh"

JAMES KOCHALKA SUPERSTAR, "Monkey vs. Robot"

SUPERNOVA, "Mommy"

THE MR. T EXPERIENCE, "Unpack Your Adjectives"

RATS OF UNUSUAL SIZE, "Sesame Street"

PAT FACT: Play-Doh

JELLYFISH, "Sebrina, Paste and Plato"


---
Back GKS main page| Back to other Greasy playlists