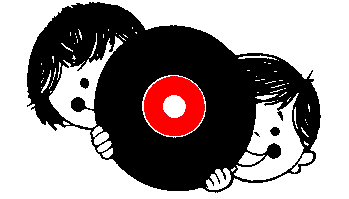 JANUARY 27, 2001 (click here to listen!)
THE DANDELIONS, "Greasy Kid Stuff"

THE TEMPLE CITY KAZOO ORCHESTRA, "2001 Sprach Kazoostra"

RODNEY ALAN GREENBLAT, "Kazoo Boy"

THE KAZOOZ BROTHERS, "Soul Man"

THE TEMPLE CITY KAZOO ORCHESTRA, "Whole Lotta Love"

THE TEMPLE CITY KAZOO ORCHESTRA, "Kazooed on Classics"

GREG LEE, "Cake for Breakfast"

SHONEN KNIFE, "Buttercup (I'm a Super Girl)"

KOMEDA, "B.L.O.S.S.O.M."

DRESSY BESSY, "Bubbles"

HOOSIER HOT SHOTS, "From the Indies to the Andes in His Undies"

THE HOPPIN' HAOLE BROTHERS, "Monkey's Brain"

KATE'S KITCHEN: "J" is for Jams and Jellies

TOMMY ROE, "Jam Up and Jelly Tight"

THE WAY-OUTS, "Way Out"

THE BANANA SPLITS, "The Tra La La Song (One Banana, Two Banana)"

THE WOMBLES, "Exercise Is Good for You (Laziness Is Not)"

THE RAMONES, "Spiderman"

ALLAN SHERMAN, "Rraattffiiinnkk"

IVOR CUTLER TRIO, "Good Morning! How Are You? Shut Up!"

THE KINKS, "Supersonic Rocket Ship"

THE HOLY MODAL ROUNDERS, "Mr. Spaceman"

FATCAT & FISHFACE, "Gimme"

BRUCE HAACK, "Funky Little Song"

THE MONKEY POWER TRIO, "Bug, Bug, Crawl, Crawl"

BIG WHEEL POPCORN, "Grassy Grass Grass"

SOUPY SALES, "The Soupy Shuffle"

FRANK SINATRA JR., "Gumby"

SAMMY DAVIS JR., "Ode to a Rat"

PAT FACT: The Slinky

"It's Slinky" (TV commercial)

WENDY MAE CHAMBERS, "New York, New York"

JOHN LITHGOW, "Swinging on a Star"

SHIRLEY TEMPLE, "Goodnight My Love"

EDGAR KENDRICKS, "Cross at the Green"

THE MODERN LOVERS, "I'm a Little Airplane"

GIRLFRENDO, "Cat Heaven"

DJ SWAMP, "Mighty Mouse Remix"

ART PAUL SCHLOSSER, "Have a Peanut Butter Sandwich"


---
Back GKS main page| Back to other Greasy playlists