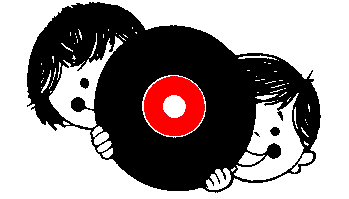 JANUARY 13, 2001 (click here to listen!)
Greasy Guest Hosts: Uncle Ken & Harry!
JIMMY CASTOR BUNCH, "Troglodyte"

DEVO, "Go Monkey Go"

ALFRED E. NEUMAN, "It's a Gas"

FRANK ZAPPA, "Let's Make the Water Turn Black"

DE LA SOUL, "The Magic Number"

SHEB WOOLEY, "Purple People Eater"

BRUCE HAACK, "School for Robots"

THE BEATLES, "Nowhere Man"

[ARTIST UNKNOWN], "The Mummy and the Werewolf Take On Frankenstein"

CHICKENWOLF, "Born To Be Wild"

BEATLE BARKERS, "A Hard Day's Night"

JIMMY DURANTE, "It's My Nose's Birthday"

LENA ZAVARONI, "Help Me Make It Through the Night"

AMERICAN STANDARD CORP., "My Bathroom"

FAMILY OF GOD, "Family of God"

BART & HOMER SIMPSON, "Controlling the Transmission"

HAMPTON THE HAMPSTER, "The Hampsterdance Song"

THE CHIPMUNKS, "My Sharona"

CORNELIUS, "The Fight"

BARNES & BARNES, "Fish Heads"

TONY BURRELLO, "There's a New Sound"

JOE PERKINS, "Little Eefin Annie"

BLACK LODGE SINGERS, "The Flintstones"

BILL CARLISLE, "Tiny Space Man"

GIANT SAND, "Blow the Man Down"

ARLING & CAMERON, "We Love Dancing"


---
Back GKS main page| Back to other Greasy playlists