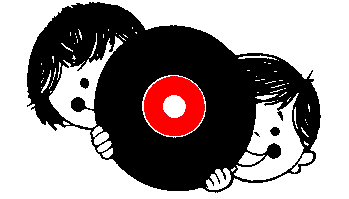 JANUARY 6, 2001 (click here to listen!)
THE DANDELIONS, "Greasy Kid Stuff"

DREW FARMER, "The Dinosaur Song"

BIG DADDY & THE LITTLE SISTERS, "Daddy Frog"

DAN ZANES & FRIENDS, "King Kong Kitchie"

DON RICH & THE BUCKAROOS, "Chicken Pickin' "

KEY WILDE & MR. CLARKE, "Naugahyde"

MOONSHINE WILLY, "Skip To My Lou"

BILLY BRAGG & WILCO, "Hoodoo Voodoo"

SHOOBY TAYLOR, "Tiko Tiko"

THE DEL RUBIO TRIPLETS, "Ding Dong, the Witch Is Dead"

PATTI LaBELLE & THE BLUEBELLES, "Over the Rainbow"

MAX & KATE'S REAL LIFE REVIEW: Snow

BRIAN DEWAN, "Flexible Flyer"

EGGSTONE, "Water"

THE TOWNE DANDIES, "Balloons for Sale"

ROBYN HITCHCOCK & THE EGYPTIANS, "Balloon Man"

LUNA MONTGOMERY, "ABC"

SALLY TIMMS, "Hush Little Baby"

DJ SWAMP, "Mighty Mouse Remix"

BURL IVES, "I Found My Best Friend in the Dog Pound"

ELVIS PRESLEY, "Have a Happy"

ELVIS PRESLEY, "Song of the Shrimp"

ELVIS PRESLEY, "Smorgasbord"

ELVIS PRESLEY, "Teddy Bear"

JESS HARNELL, "Casper the Friendly Ghost"

ELVIS PRESLEY, "Old MacDonald"

ELVIS PRESLEY, "I'll Be Back"

COCO, "COCO"

BRAK, "Really Cool Song"

FRAZZLE & THE FRAZZLETONES, "Frazzle"

ORANGE MOTHERS, "Hidden Track"

BERSERK, "Giant Robots"

THE KAISERS, "The Mighty Atom"

SOUPY SALES, "Soupy Sez"

BRUCE JOHNSTON SURFING BAND, "S.S.S. (Soupy Shuffle Stomp)"

SOUPY SALES, "Soupy Shuffle"


---
Back GKS main page| Back to other Greasy playlists