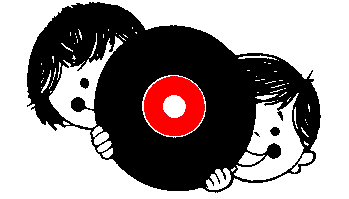 DECEMBER 30, 2000 (click here to listen!)

THE DANDELIONS, "Greasy Kid Stuff"

THE VENTURES, "Snowflakes"

TOM GLAZER, "Snowflake, Snowflake"

DARLENE LOVE, "Winter Wonderland"

THE HAPPIEST GUYS IN THE WORLD, "Snowflakes Keep Falling On My Head"

JONATHAN RICHMAN & THE MODERN LOVERS, "Abominable Snowman in the Market"

JAMES KOCHALKA SUPERSTAR with THE ZAMBONIS, "Hockey Monkey"

BRIAN DEWAN, "Flexible Flyer"

BENNA COHEN, "Figure 8"

THE RONETTES, "Frosty the Snowman"

THE VENTURES, "Sleigh Ride"

THE RAMSEY LEWIS TRIO, "Snowfall"

ESQUIVEL, "Snowfall"

SPIKE JONES, "The First Snowfall"/"Let It Snow"

THE LORRAINE BOWEN EXPERIENCE, "Crumble Song"

FATCAT & FISHFACE, "Flyby"

THE TIGER LILIES, "The Dreadful Story About Harriet and the Matches"

ACTION PLUS, "Woo Woo Woo Woo Woo Woo Woo Woo (The Car Alarm Song)"

THE AQUABATS, "Tiny Pants"

ELVIS PRESLEY, "Cotton Candy Land"

1000 CLOWNS, "Kitty Kat Max"



COUNTDOWN - GKS TOP 10 SONGS OF 2000:

10. XUXA, "O Elefante Feliz"

9. DRESSY BESSY, "Bubbles"

8. BRAK, "A Really Cool Song"

7. ARLING & CAMERON, "W.E.E.K.E.N.D."

6. SHONEN KNIFE, "Buttercup (I Am a Super Girl)"

5. THE GO-NUTS, "S.N.A.K.R.O.C.K."

4. THE HOPPIN' HAOLE BROTHERS, "Monkey's Brain"

3. THE POWERPUFF GIRLS, "Love Makes the World Go 'Round"

2. HAMPTON THE HAMPSTER, "The Hampsterdance Song"

1. THE APPLES IN STEREO, "Signal in the Sky (Let's Go)"



---
Back GKS main page| Back to other Greasy playlists