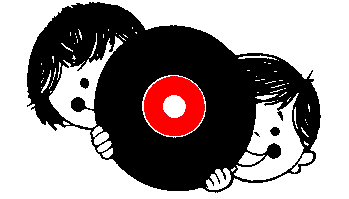 DECEMBER 16, 2000 (click here to listen!)

THE DANDELIONS, "Greasy Kid Stuff"

HOT BUTTER, "Popcorn"

PIZZICATO FIVE, "One Two Three Four Five Six Seven Eight Nine Ten Barbie Dolls"

HAMPTON THE HAMPSTER, "The Hampsterdance Song"

XUXA, "O Elefante Feliz"

[RAPPER UNKNOWN], "Rugrat Rap"

FATCAT & FISHFACE, "Flyby"

SUDDENLY TAMMY, "Rock & Roll Santa Claus"

HANS CONREID, CHUCK JONES & JUNE FORAY, selections from "Horton Hears a Who!"

THE RED HOT CHILI PEPPERS, "Yertle the Turtle"

MARVIN MILLER, "Fox in Sox" (fast version)

GUY KLUCEVSEK, "The Blob"

BRAVE COMBO, "Jeopardy Schottische"

BRIAN DEWAN, "R2D2 We Wish You a Merry Christmas"

RIDERS IN THE SKY, "Accordion Repair Course"

STEVENS & GRDNIC, "Snotty Susie"

FATCAT & FISHFACE, "Gimme"

SHOOBY TAYLOR, "Over the Rainbow"

CRAIG DeGRAFF & E.J. DICK, "Scooby's Mystery Mix"

GHOTI HOOK, "My Bike"

THE HANDSOME FAMILY, "Pony"

GAYLA PEEVEY, "I Want a Hippopotamus for Christmas"

FOUNTAINS OF WAYNE, "I Want an Alien for Christmas"

THE ARCHIES, "Sugar, Sugar"

THE ALAN BOWN, "Toyland"

PIANOSAURUS, "A Funny Thing Happened on the Way to the Toystore"

THE MOUNTAIN GOATS, "I Know You've Come To Take My Toys Away"

THE POWERPUFF GIRLS, "Love Makes the World Go 'Round"

MICHAEL SHELLEY, "That's Where the Plaque Is"

THE APPLES IN STEREO, "Signal in the Sky (Let's Go)"

THE KAISERS, "The Mighty Atom"

THE RONETTES, "Frosty the Snowman"


---
Back GKS main page| Back to other Greasy playlists