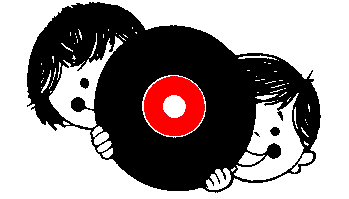 DECEMBER 9, 2000 (click here to listen!)

THE DANDELIONS, "Greasy Kid Stuff"

BIS, "The Powerpuff Girls" (end theme)

JIM COPP & ED BROWN, "The Frogman"

STAN FREBERG, "St, George and the Dragonet"

MONTY PYTHON, "The Tale of Sir Robin"/"The Knights Who Say 'Ni!' "

THE SMOTHERS BROTHERS, "Slithery Dee"

IVOR CUTLER TRIO, "A Suck of My Thumb"

SUNSHINE DAY, "Sunshine Day"

DRESSY BESSY, "Bubbles"

THE FREE DESIGN, "Kites Are Fun"

THE LOVIN' SPOONFUL, "Do You Believe In Magic"

CUB, "Magic 8 Ball"

GUV'NER, "Lucky Ladybug"

MARY COSTA, "I Wonder"

MARY MARTIN, "Whistle While You Work"

ZYDECO ELVIS, "The ABC Song"

THE FASTBACKS, "One of These Things"

ORANGE MOTHERS, "Hidden Track"

BRAK, "I Love Beans"

CRAIG DeGRAFF & E.J. DICK, "Scooby's Mystery Mix"

THE SHRINKY-DINKS, "Fee Fi Fo, Fee Fi Fum"

FATCAT & FISHFACE, "Flyby"

1000 CLOWNS, "Kitty Kat Max"

THE PHANTOM SURFERS, "The Cat Came Back"

WADE CURTISS & THE RHYTHM ROCKERS, "Puddy Cat (Mama-Meow-Mow)"

THE BEATLE BARKERS, "I Want To Hold Your Hand"

DUCK DALE & THE PIGTONES, "Wipeout"

BARRY LOUIS POLISAR, "Oh No! I Like My Sister"

MOLDY PEACHES 2000, "Little Bunny Foo Foo"

ROGER MILLER, "You Can't Rollerskate in a Buffalo Herd"

SHONEN KNIFE, "Buttercup (I'm a Super Girl)"

MAN OR ASTRO-MAN?, "Interplanet Janet"

THE RAMONES, "Spiderman"

JAMES KOCHALKA SUPERSTAR, "Monkey vs. Robot"

HANS CONRIED & CHORUS, "Dressing Song (Do-Me-Do Duds)"


---
Back GKS main page| Back to other Greasy playlists