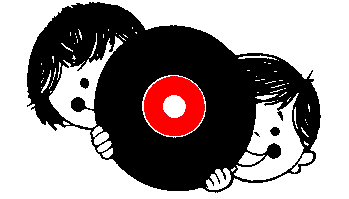 DECEMBER 2, 2000 (click here to listen!)

THE DANDELIONS, "Greasy Kid Stuff"

THE HOPPIN' HAOLE BROTHERS, "Monkey's Brain"

DON MILLER, "Missile Monkey"

JESSE LEE TURNER, "Little Space Girl"

THE HOLY MODAL ROUNDERS, "Mr. Spaceman"

THE MARKETTS, "Out of Limits"

THE SIMPSONS, "Treehouse of Horror I (Kang & Kodos Medley)"

THE B-52'S, "Planet Claire"

BOB DOROUGH, "Little Twelvetoes"

GIRLFRENDO, "Cat Heaven"

BENNA COHEN, "Figure 8"

WARING'S PENNSYLVANIANS, "I Scream, You Scream"

JUNIOR VARSITY, "Two Scoops"

ORANGE MOTHERS, "Hidden Track"

THE MR. T EXPERIENCE, "Adjective"

THE AQUABATS, "Playdough"

JUD JUD, "Fast Song"

THE GO-NUTS, "S.N.A.K.R.O.C.K."

JONATHAN RICHMAN & THE MODERN LOVERS, "The Wheels on the Bus"

NORMA TRACY & THE CINDERELLA KIDS, "Skateboard Song"

KICKSTAND, "Roller Rink"

FATCAT & FISHFACE, "Gimme"

LEONARD SOLOMON, "The Grand Gallope"

ABBA BABB, "Abba Babb"

DEVO, "Go Monkey Go"

RODNEY ALAN GREENBLAT, "Kazoo Boy"

THE HENHOUSE FIVE PLUS TOO, "In the Mood"

BOB ANDERSON, "Pizza Joe"

THE COASTERS, "Run Red Run"

THE INK SPOTS, "Mama Don't Allow"

Y'ALL, "My Mama Likes the Feel of Cottage Cheese"

GENE AUTRY, "(I've Got Spurs That) Jingle, Jangle, Jingle"

BIG WHEEL POPCORN, "Ballad of a Dung Beetle"

RICK SCHULMAN, "Ballad of Gumby"

BOB KEESHAN, "When Santa Claus Gets Your Letter"


---
Back GKS main page| Back to other Greasy playlists