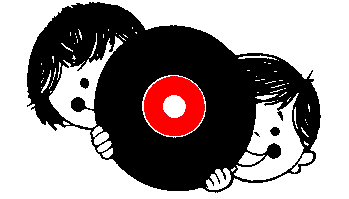 NOVEMBER 25, 2000 (click here to listen!)

THE DANDELIONS, "Greasy Kid Stuff"

LAIKA & THE COSMONAUTS, "The Hypno-Wheel"

THE BARDS, "The Owl and the Pussycat"

THE KINGSMEN, "(You Got) The Gamma Goochee"

THE KINGSMEN, "Jolly Green Giant"

THE POWERPUFF GIRLS, "Love Makes the World Go 'Round"

THE APPLES IN STEREO, "Signal in the Sky (Let's Go)"

DRESSY BESSY, "Bubbles"

BIS, "The Powerpuff Girls" (end theme)

JONATHAN RICHMAN & THE MODERN LOVERS, "Let's Take a Trip"

THE STRANGELOVES, "I Want Candy"

BOW WOW WOW, "I Want Candy"

MICHAEL SHELLEY, "That's Where the Plaque Is"

HAMPTON THE HAMPSTER, "The Hampsterdance Song"

WARING'S PENNSYLVANIANS, "I Scream, You Scream"

JOHN LITHGOW, "Everybody Eats When They Come To My House"

THE HOPPIN' HAOLE BROTHERS, "Monkey's Brain"

THE NEANDERTHALS, "Do the Pig"

THE NUTLEY BRASS, "Chicken: Impossible"

THE BANANA SPLITS, "The Tra La La Song (One Banana, Two Banana)"

TINY TIM, "I Wonder How I Look While I'm Asleep"

ELVIS PRESLEY, "How Would You Like To Be"

TONY BURRELLO, "There's a New Sound"

THE STINKY PUFFS, "I Am Gross! No You're Not!"

SPARKS, "I Predict"

EGNEKN'S DAUGHTER, "Those Mysteries"

XUXA, "O Elefante Feliz"

GLORIA BALSAM, "Fluffy"

THE WACO BROTHERS, "Them Bones"

THE PYRAMIDS, "Jesse James Rides Again"

THE DEAD KENNEDYS, "Viva Las Vegas"


---
Back GKS main page| Back to other Greasy playlists