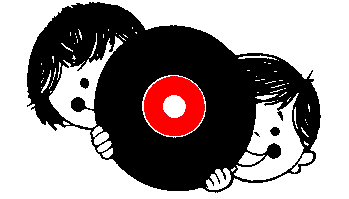 NOVEMBER 18, 2000 (click here to listen!)

THE DANDELIONS, "Greasy Kid Stuff"

XUXA, "O Elefante Feliz"

THE MANCINI POP ORCHESTRA, "Baby Elephant Walk"

THE TELETUBBIES, "Tubbie Conga"

ARLING & CAMERON, "We Love Dancing"

PIZZICATO FIVE, "One Two Three Four Five Six Seven Eight Nine Ten Barbie Dolls"

BIG BIRD & OSCAR, "I've Got Two"

ANGIE, "Peppermint Lump"

CHANDRA, "Subway"

THE POWERPUFF GIRLS, "Love Makes the World Go 'Round"

THE ARCHIES, "Hot Dog"

JIM COPP & ED BROWN, "The Chicago Stockyards"

MARBLES, "Laughing"

THE MODERN LOVERS, "I'm a Little Airplane"

AUNTIE POO & THE PORTA-POTTIES, "Potty Animal"

NRBQ, "Rats in My Room"

KENNY YOUNG & THE EGGPLANTS, "Earl the Squirrel"

HAMPTON THE HAMPSTER, "Hampster Party"

1000 CLOWNS, "Kitty Kat Max"

L.L. COOL J, "Who's Afraid of the Big Bad Wolf"

SCHOOLY D, "This Old Man"

THE SHRINKY DINKS, "Fee Fi Fo, Fee Fi Fum"

STAN FREBERG, "The Thanksgiving Story (Under the Double Turkey)"

THE HAMPTONES, "The Turkey Hop"

RED RODNEY SEXTET, "Dig This Menu Please!"

THE INCREDIBLE CASUALS, "Thanksgiving in Stoughton"

THE SHAGGS, "My Pal Foot Foot"

THE REPLACEMENTS, "Cruella Deville"

BUCKETHEAD, "Pure Imagination"

BERSERK, "Giant Robot"

THE AQUABATS, "Giant Robot-Birdhead"


---
Back GKS main page| Back to other Greasy playlists