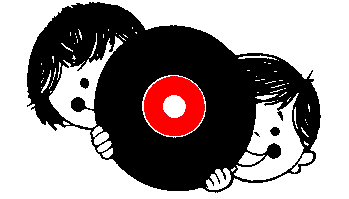 NOVEMBER 11, 2000 (click here to listen!)

HANS CONREID, "Horton Hears a Who"

FRANK GORSHIN, "The Riddler"

RUSTY CANYON with THE BANANA BOYS, "Banana -- What a Crazy Fruit!"

THE HOOSIER HOT SHOTS, "I Like Bananas (Because They Have No Bones)"

THE CHIPMUNKS, "Japanese Banana"

HARRY BELAFONTE, "Day-O"

BOB ANDERSON, "Pizza Joe"

NORMAN FOXX & THE ROB ROYS, "Pizza Pie"

LOU MONTE, "Pepino the Italian Mouse"

LOU MONTE, "Pepino's Friend Pasqual (The Italian Pussy-Cat)"

TOM JONES, "What's New Pussycat"

LOU MONTE, "I Like You, You Like Me, Eh Paisan"

TERI YORK, "He's a Tramp"

TINY TIM, "I Wonder How I Look While I'm Asleep"

HANK SCHNEIDER'S HAPPY HARMONISTS, "The Boo-Boo Bounce"

THE BANTAMS, "Do You Love Me"

CREATIVE CONCEPTS CHILDREN'S CHORUS, "Rock Is the Music"

RAMSEY LEWIS, "What's the Name of This Funk (Spider Man)"

LOUIS PRIMA, "Beep! Beep!"

ALLAN SHERMAN, "Eight Foot Two, Solid Blue"

JIMMIE HASKELL & HIS ORCHESTRA, "Blast Off"

THE B-52'S, "Planet Claire"

THE WARNER BROS. ORCHESTRA, "My Favorite Martian" theme

BERNARD HERRMANN, "The Day the Earth Stood Still"

DICK JACOBS, "Visitors From Space"

THE RUBINOOS, "Surf Trek"

TOM GLAZER & DOTTIE EVANS, "Zoom a Little Zoom"

LEAH ROSE, "Howling At the Earth"

JIM MacDONALD, "Fee Fi Fo Fum"

JIM COPP & ED BROWN, "Miss Goggins and the Glups"


---
Back GKS main page| Back to other Greasy playlists