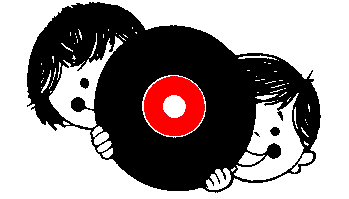 OCTOBER 28, 2000 (click here to listen!)
Live from the Museum of Television & Radio!

THE DANDELIONS, "Greasy Kid Stuff"

UNIT 3 with VENUS, "Pajama Party"

THURL RAVENSCROFT & THE GHOST GALLERY, "Grim, Grinning Ghosts"

OPTIGANALLY YOURS, "Walk and Chew Gum"

PATSY MONTANA, "I Want To Be a Cowboy's Sweetheart"

BRIAN DEWAN, "Jumping" (live!)

BRIAN DEWAN, "Poor Little Zero" (live!)

Theme from "Casper the Friendly Ghost"

Theme from "Underdog"

Theme from "Scooby-Doo, Where Are You?"

Theme from "Fat Albert and the Cosby Kids"

Theme from "Felix the Cat"

JOSIE & THE PUSSYCATS, "Josie and the Pussycats"

BIS, "The Powerpuff Girls"

HAMPTON THE HAMPSTER, "The Hampsterdance Song"

BOBBY "BORIS" PICKETT, "Monster Mash"

THE CREWNECKS, "Rockin' Zombie"

TARANTULA GHOUL & HER GRAVEDIGGERS, "Graveyard Rock"

WHISTLING JACK SMITH, "I Was Kaiser Bill's Batman"

TEMPLE CITY KAZOO ORCHESTRA, "2001 Sprach Kazoostra"

JAMES KOCHALKA SUPERSTAR, "Monkey vs. Robot"

THE MR. T EXPERIENCE, "Up and Down"

THE GO-NUTS, "S.N.A.K.R.O.C.K."

SUPERNOVA, "King Ding Dong"/"Mommy"

THE BRADY BUNCH, "Time To Change"

BOBBY "BORIS" PICKETT, "Transylvania Twist"

CARLOS CASAL, "Don't Meet Mr. Frankenstein"

KENNY & THE FIENDS, "The House on Haunted Hill"

THE FIVE BLOBS, "The Blob"

BOBBY McFADDEN & DOR, "The Mummy"

DRESSY BESSY, "Bubbles"

CHRIS HILLMAN, "Lullaby Time in the Desert"

GRACE BRAUN, "Carter's Lullaby"

DANNY KAYE, "Inchworm"


---
Back GKS main page| Back to other Greasy playlists