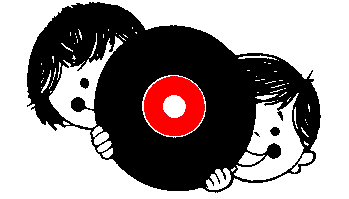 OCTOBER 14, 2000 (click here to listen!)

THE DANDELIONS, "Greasy Kid Stuff"

POI DOG PONDERING, "Toast and Jelly"

SPORT MURPHY, "Póinaire Draiocht"

ARLING & CAMERON, "W.E.E.K.E.N.D."

MOUSE CHORUS from Cinderella, "The Work Song"

SHOOBY TAYLOR, "Over the Rainbow"

TOM GLAZER, "The Water Cycle Song"

THE LORRAINE BOWEN EXPERIENCE, "Crumble Song"

ANGIE, "Peppermint Lump"

KATE JACOBS, "A Sister"

DRESSY BESSY, "Bubbles"

[ARTISTS UNKNOWN], "Here Comes the Sun"

THE NUTTY SQUIRRELS, "GTO"

THE NUTTY SQUIRRELS, "Bingle Jells"

THE ALAN BOWN, "Toyland"

JONATHAN RICHMAN & THE MODERN LOVERS, "Up in the Sky Sometime"

THE BEAGLES, "Looking For the Beagles"

JIM COPP & ED BROWN, "The Dog That Went To Yale"

800 CHERRIES, "Tibie and Me (Puppy Song)"

BRUNO NICOLAI, "Funny Trains"

CLANCY'S CLOWNS, "Saxophobia"

LEONARD SOLOMON, "The Grand Gallope"

ALFRED E. NEUMAN, "It's a Gas"

THE HOPPIN' HAOLE BROTHERS, "Monkey's Brain"

FOUR HAWAIIAN GUITARS, "Singin' in the Bathtub"

LOUIS ARMSTRONG & HIS ALL-STARS, "When the Red, Red Robin Comes Bob, Bob, Bobbin' Along"

THE TRASHMEN, "Birdbath"

THE SKELETONS, "Take Me Out To the Ballgame"

BLONDIE, "The Attack of the Giant Ants"

SCISSORETTES, "A.N.T.S."

JAMES KOCHALKA SUPERSTAR, "Monkey vs. Robot"

SUPERNOVA, "Mommy"

THE MR. T EXPERIENCE, "Spider-Man"

UNIT 3 with VENUS, "Pajama Party"

THE RED HOT CHILI DOGS, "Wild Thing"


---
Back GKS main page| Back to other Greasy playlists