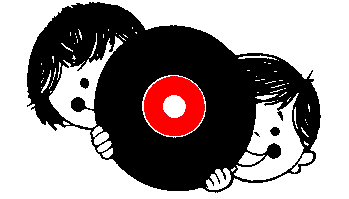 OCTOBER 7, 2000 (click here to listen!)

THE DANDELIONS, "Greasy Kid Stuff"

HARRY JACKSON, "Morning Grub Holler"

THE READY MEN, "Shortnin' Bread"

JOHNNY & THE UNCALLED 4, "Shortnin' Bread"

THE A-BONES, "Froggy Went A-Courtin' "

THE KINGSMEN, "The Jolly Green Giant"

THE SUNRAYS, "A Little Dog and His Boy"

BURL IVES, "I Found My Best Friend in the Dog Pound"

THE RED HOT CHILI DOGS, "Wild Thing"

ESSRA MOHAWK, "Interjections!"

ZACHARY SANDERS, "Electricity, Electricity"

JAMES KOCHALKA SUPERSTAR, "Hockey Monkey"

THE REPLACEMENTS, "Cruella Deville"

CRAIG DeGRAFF & E.J. DICK, "Scooby's Mystery Mix"

HAMPTON THE HAMPSTER, "The Hampsterdance Song"

J.A.R., "Chicken Teriyaki"

ELVIS PRESLEY, "Old MacDonald's Farm"

ELVIS PRESLEY, "Teddy Bear"

THE HOPPIN' HAOLE BROTHERS, "Monkey's Brain"

ROY ROGERS & DALE EVANS, "Open Up Your Heart"

JIM & JENNIE and THE PINETOPS, "Little Birdie"

YOU ARE MY FLOWER, "You Are My Flower"

THE FREE DESIGN, "Kites Are Fun"

THE POWERPUFF GIRLS, "Love Makes the World Go 'Round"

SHONEN KNIFE, "Buttercup (I'm a Super Girl)"

BRIAN DEWAN, "The Kids"

BIANCA "BOB" MILLER, "Just Because We're Kids"

NORMAN FOX & THE ROB ROYS, "Pizza Pie"

THE GO-NUTS, "The Fabulous Go Nuts Theme!"

RODNEY & THE BLAZERS, "Little Orphan Annie"

BARBARA FELDON, "99"

THEY MIGHT BE GIANTS with LAURA CANTRELL, "The Guitar"


---
Back GKS main page| Back to other Greasy playlists