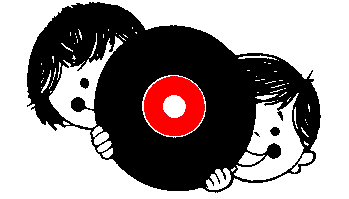 SEPTEMBER 30, 2000 (click here to listen!)

THE DANDELIONS, "Greasy Kid Stuff"

BILLY BRAGG & WILCO with NATALIE MERCHANT, "I Was Born"

JONATHAN RICHMAN, "Not Yet Three"

SALLY TIMMS, "Hush Little Baby"

DICK VAN DYKE, "Hushabye Mountain"

GRACE BRAUN, "Carter's Lullaby"

MOE TUCKER, "Personal Day"

LEAH ROSE, "Howlin' at the Earth"

BIG WHEEL POPCORN, "El Burro"

TOY DOLLS, "Nellie the Elephant"

SHOOBY TAYLOR, "Over the Rainbow"

TANGERINE AWKESTRA, "Aliens Took My Mom"

[UNKNOWN HARMONICA DUO], "Cackling Hen Blues"

DR. HUMPHREY BATE & HIS POSSUM HUNTERS, "Throw the Old Cow Over the Fence"

PATT PATTERSON & HIS CHAMPION PEP RIDERS, "The Cat's Whiskers"

TINY TIM, "Chicken Dance"

THE METERS, "Chicken Strut"

ERNIE & BERT, "Rubber Duckie (El Patito)"

THE NUTTY SQUIRRELS, "Nutty"

BIG WHEEL POPCORN, "Thelonious Chipmunk"

THE CHIPMUNKS, "Twist and Shout"

THE NEANDERTHALS, "Do the Pig"

THE GO-NUTS, "S.N.A.K.R.O.C.K."

DAVIE ALLAN & THE ARROWS, "Peter Gunn"/"Baby Elephant Walk"

BAD MANNERS, "Baby Elephant Walk"

DIM DIM, "Love Serenade"

HAMPTON THE HAMPSTER, "The Hampsterdance Song"

THE AQUABATS, "Tiny Pants"

NEGATIVLAND, "Over the Hiccups"

RODDY JACKSON, "Hiccups"

SPIKE JONES, "Wild Bill Hiccup"

THE OLYMPICS, "Western Movies"

LOUIS PRIMA, "Robin Hood"/"Oh Babe"

THE HOPPIN' HAOLE BROTHERS, "Monkey's Brain"

KEN KWEDER, "Two Little Bugs"

THE POWERPUFF GIRLS, "Love Makes the World Go 'Round"

CHICKENWOLF, "Born To Be Wild"


---
Back GKS main page| Back to other Greasy playlists