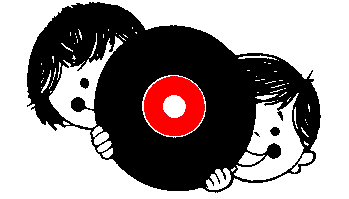 SEPTEMBER 23, 2000 (click here to listen!)

THE DANDELIONS, "Greasy Kid Stuff"

THE X-TONES, "Space Ape"/"Planet Weird"

MAN ... OR ASTROMAN?, "Gargantua's Last Stand"

NEIL NORMAN & HIS COSMIC ORCHESTRA, "Theme From Godzilla"

HAMPTON THE HAMPSTER, "The Hampsterdance Song"

PATT PATTERSON & HIS CHAMPION PEP RIDERS, "The Cat's Whiskers"

THE HAPPIEST GUYS IN THE WORLD, "Free Range Chicken"

JAMES KOCHALKA SUPERSTAR, "Monkey vs. Robot"

THE GO-NUTS, "S.N.A.K.R.O.C.K."

ABBA BABB, "Prumpufólkid" ("The Farting People")

HAPPY SCHNAPPS COMBO, "Pull My Finger"

ALFRED E. NEUMAN, "It's a Gas"

SHOOBY TAYLOR, "Over the Rainbow"

THE DEL RUBIO TRIPLETS, "Ding Dong, the Witch Is Dead"

NRBQ, "Rats in My Room"

MORGAN FREEMAN, JIMMY BOYD, SKIP HANNANT, JUDY GRAUBART, RITA MORENO & LEE CHAMBERLIN, "Be Kind To the Letter 'S' "

BRAK, "A Really Cool Song"

FOUR HAWAIIAN GUITARS, "Singin' in the Bathtub"

KING OF HAWAII, "Chewin' On Tin Foil"

THE CHIPMUNKS, "Love Me Do"

LOS PEPES, "Amarillo Submarino" ("Yellow Submarine")

THE APPLES IN STEREO, "Signal in the Sky (Let's Go)"

THE FOOLS, "Psycho Chicken"

SPIKE JONES & HIS CITY SLICKERS, "William Tell Overture (Beetlebaum)"

TOM POMPOSELLO & RICK WITKOWSKI, "Nick-o-las Tell Underture"

TINY TIM, "The Chicken Dance"

STAN FREBERG, "Day-O"

BARRY LOUIS POLISAR, "Underwear"

BOB MARLEY & THE WAILERS, "Lemon Tree"

CALYPSO CALLOWAY, "Wet Paint"

TOM GLAZER, "Why Is It Hot in the Summer"

LYNDA WILLIAMS, "The Sun Song"

THEY MIGHT BE GIANTS, "Why Does the Sun Shine?"

STEVE MARTIN, "King Tut"

THE DEL RUBIO TRIPLETS, "Walk Like an Egyptian"

RICK SCHULMAN, "The Ballad of Gumby"

MOONSHINE WILLY, "Skip To My Lou"

CHICKENWOLF, "Born To Be Wild"


---
Back GKS main page| Back to other Greasy playlists