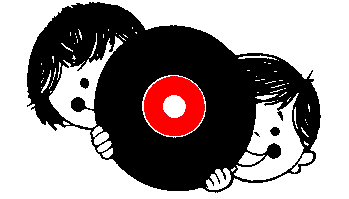 SEPTEMBER 9, 2000 (click here to listen!)

THE DANDELIONS, "Greasy Kid Stuff"

CHICKENWOLF, "Born To Be Wild"

THE NUTLEY BRASS, "Chicken: Impossible"

RAY STEVENS, "In the Mood"

CHEECH MARIN, "My Name Is Cheech, the School Bus Driver"

TOM GLAZER, "The Bus"

THE MODERN LOVERS, "The Wheels on the Bus"

THE VESTIBULES, "Bulbous Bouffant"

JAN & DEAN, "Horace, the Swingin' School-Bus Driver"

SUNSHINE DAY, "Rupert the Bear"

THE SKELETONS, "Take Me Out to the Ballgame"

JACK SHELDON, "Them Not-So-Dry Bones"

THE WACO BROTHERS, "Them Bones"

BIS, "The Powerpuff Girls" (main theme)

SHOOBY TAYLOR, "Lift Every Voice and Sing"

OPTIGANALLY YOURS, "Walk & Chew Gum"

TED LEWIS & HIS BAND, "Dip Your Brush in the Sunshine"

JAMES KOCHALKA SUPERSTAR, "Monkey vs. Robot"

BRIAN DEWAN, "First Day of School"

BARRY LOUIS POLISAR, "I Don't Wanna Go To School"

OTIS REDDING, "Stay in School"

FORTUNE & MALTESE, "Stay in School"

THE CYNICS, "Be True To Your School"

CHUCK BERRY, "School Days"

SHORT CIRCUS & FRIENDS, "The Electric Company Theme"

YAKKO, "Yakko's Universe"

NRBQ, "Encyclopedia"

OVER THE MOON, "The Counting Song"

JELLYFISH, "Sebrina, Paste & Plato"

[back-to-school song from an old cartoon]

THE GO-NUTS, "S.N.A.K.R.O.C.K."

BERSERK, "Giant Robots"

THE LEMONHEADS, "My Hero Zero"

THE FASTBACKS, "One of These Things"

THE BUGALOOS, "The Bugaloos"

THE HORTON BROTHERS, "Howdy Doody Do Ya?"

TED CASSIDY, "The Lurch"

CHICKENWOLF, "Born To Be Wild"


---
Back GKS main page| Back to other Greasy playlists