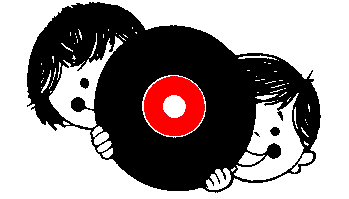 SEPTEMBER 2, 2000 (click here to listen!)

THE DANDELIONS, "Greasy Kid Stuff"

TENNESEE ERNIE FORD, "Sixteen Tons"

DEVO, "Working in the Coalmine"

CREATIVE CONCEPTS CHILDREN'S CHORUS, "Rock Is the Music"

THE DO-RE-MI CHORUS, "Spooky"

[ARTISTS UNKNOWN], "Emergency"

LINK WRAY, "Batman Theme"

MAYNARD HORLICK, "Go Go Rip Van Winkle"

THE NUTLEY BRASS with the CLUCKTONES, "Chicken: Impossible"

THE PAPER BAG PLAYERS, "Ice-Cream Song"

JUNIOR VARSITY, "Two Scoops"

THE MODERN LOVERS, "Ice Cream Man"

THE SURF TRIO, "Tra-La-La (The Banana Splits Song)"

OHIO EXPRESS, "Yummy, Yummy, Yummy"

THE ARCHIES, "Sugar, Sugar"

1910 FRUITGUM CO., "Simon Says"

THE WOMBLES, "Remember You're a Womble"

PIANOSAURUS, "Bubble Gum Music"

THE LONDON SYMPHONY ORCHESTRA, "Cantina Band"

HAMPTON THE HAMPSTER, "The Hampsterdance Song"

[ARTISTS UNKNOWN], "The Mouse"

THE CURIOS, "Chicken Back, Part 1"

GREG LEE, "Cake for Breakfast"

PHIL ALVIN, "County Fair"

CREEDENCE CLEARWATER REVIVAL, "Looking Out My Back Door"

THE POWERPUFF GIRLS, "Love Makes the World Go 'Round"

THE APPLES IN STEREO, "Signal in the Sky (Let's Go)"

ARLING & CAMERON, "We Love Dancing"

THE GO-NUTS, "S.N.A.K.R.O.C.K."

METROPOLITANS, "Screaming, Part 1"

RODNEY & THE BLAZERS, "Little Orphan Annie"

THE PREHISTORICS, "Alley Oop Cha Cha Cha"

CLIFTON CHENIER, "Choo Choo Ch-Boogie"

BRAVE COMBO, "The Chicken Dance '95"

BLACK LODGE SINGERS, "Flintstones"

ANGIE, "Peppermint Lump"

ELVIS PRESLEY, "How Would You Like To Be"

MARY MARTIN, "Whistle While You Work"

CHICKENWOLF, "Born To Be Wild"


---
Back GKS main page| Back to other Greasy playlists