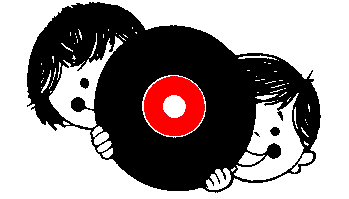 AUGUST 26, 2000 (click here to listen!)

THE DANDELIONS, "Greasy Kid Stuff"

THE PAPER BAG PLAYERS, "Earthshake"

COPP & BROWN, "The Frogman"

FRANCO GODI, "Fish Song"

THEY MIGHT BE GIANTS, "Why Does the Sun Shine?"

DREW FARMER, "The Dinosaur Song"

THE MONKEY POWER TRIO BAND, "Someday We'll Reach the Moon"

THE GO-NUTS, "The Fabulous Go-Nuts Theme!"

THE GO-NUTS, "Snik Snak Skaduliak"

THE GO-NUTS, "The Fabulous Go-Nuts Theme Redux!"

THE SMOTHERS BROTHERS, "Chocolate"

THE GO-NUTS, "The Fabulous Go-Nuts Theme Yet Again!"

THE BANANA SPLITS, "The Tra La La Song (One Banana, Two Banana)"

THE GO-NUTS, "The Final Fabulous Go-Nuts Theme!"

GLENN & CHRISTY, "Wombat Twist"

ROLF HARRIS, "Tie Me Kangaroo Down, Sport"

CREATIVE CONCEPTS CHILDREN'S CHORUS, "Rock Is the Music"

DOKTOR KOSMOS, "L.S.A.T.T. (Lazy Sunday Afternoon Table-Tennis)"

JEANS TEAM, "Bananas"

HAMPTON THE HAMPSTER, "The Hampsterdance Song"

SOUTHERN CULTURE ON THE SKIDS, "The Fly That Rode From Buffalo"

THE HORTON BROTHERS, "Howdy Doody Do Ya"

HANK PENNY, "Big-Footed Sam"

LOUIS ARMSTRONG, "That Rhythm Man"

FATS WALLER & HIS RHYTHM, "Patty Cake, Patty Cake (Baker Man)"

BEA BANDARET, "The Five O'Clock Whistle"

MEL BLANC, "Moonlight Bay"

STEINSKI & MASS MEDIA, "The Streets of Springfield" (rap mix)

MEL BLANC & ARTHUR Q. BRYAN, "Rabbit of Seville"

THE BILL DOSS, "Friends Win"

THE RUBINOOS, "Saturday Morning Cartoons"

BERT LAHR, "If I Were King of the Forest"

ROLAND ALPHONSO, "El Pussy Cat Ska" (Take 2)

TIGER LILLIES, "The Dreadful Story About Harriet and the Matches"

MICHAEL SHELLEY, "Little Monkey"

CHICKENWOLF, "Born To Be Wild"


---
Back GKS main page| Back to other Greasy playlists