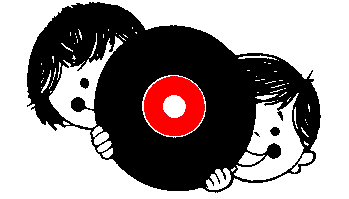 AUGUST 19, 2000 (click here to listen!)

THE DANDELIONS, "Greasy Kid Stuff"

MOONDOG, "Elf Dance"

TANGERINE AWKESTRA, "Aliens Invade From Jupiter"

DRESSY BESSY, "Bubbles"

LEAH ROSE, "Howlin' at the Earth"

SUNSHINE DAY, "Sunshine Day"

FRANK SINATRA JR., "The Gumby Heart Song"

SAMMY DAVIS JR., "Ode to a Rat"

OPTIGANALLY YOURS, "Walk & Chew Gum"

MARVIN MILLER with MARTY GOLD & HIS ORCHESTRA, "Fox in Sox" (fast)

COPP & BROWN, "Miss Goggins and Her Troupe"

JAMES KOCHALKA SUPERSTAR with THE ZAMBONIS, "Hockey Monkey"

SUPERNOVA, "Mommy"

SICKO, "A Song About a Rabbit"

SHONEN KNIFE, "Cookie Day"

THE MR. T EXPERIENCE, "Up and Down"

JAMES KOCHALKA SUPERSTAR, "Monkey vs. Robot"

SPIKE JONES & HIS WACKY WAKAKIANS, "Hawaiian War Chant (Ta-Hu-Wa-Hu-Wai)"

PATT PATTERSON & HIS CHAMPION PEP RIDERS, "The Cat's Whiskers"

MICHAEL SHELLEY, "That's Where the Plaque Is"

THE VENTURES, "Star Trek"

THEE SHATNERS, "Warp Drive"

THE RUBINOOS, "Surf Trek"

BARNES & BARNES, "Fish Heads"

SEALY DAN, "I Got You (I Feel Good)"

T. LANCE & THE COCTAILS, "Aba-Daba-Do Dance"

BUZZ CLIFFORD, "Baby Sitting Boogie"

JIMMY MURPHY, "Baboon Boogie"

"MAD" MAYNARD HORLICK, "Go Go Rip Van Winkle"

THE COLLINS KIDS, "Hop, Skip and Jump"

ROLAND ALPHONSO, "El Pussy Cat Ska"

BOB MARLEY & THE WAILERS, "Do the Jerk"

DONOVAN, "Skip-a-Long Sam"

CHICKENWOLF, "Born To Be Wild"


---
Back GKS main page| Back to other Greasy playlists