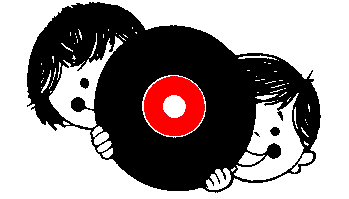 AUGUST 12, 2000 (click here to listen!)

THE DANDELIONS, "Greasy Kid Stuff"

THE BEACH BOYS, "Cool, Cool Water"

EGGSTONE, "Water"

JAN & DEAN, "Raindrops"

THE FREE DESIGN, "Raindrops Keep Falling On My Head"

PIANOSAURUS, "Sun Will Follow"

GIRLS OF THE GOLDEN WEST, "Will There Be Any Yodelers in Heaven?"

MARY SCHNEIDER, "Yodeling Overtures"

PATSY MONTANA, "I Want To Be a Cowboy's Sweetheart"

YMA SUMAC, "Bo Mambo"

PENN JILLETTE, "Great Green Gobs"

GENE & WENDELL, "The Roach (Dance)"

THE COURT JESTERS, "Roaches"

MRS. MILLER, "The Roach"

JERRY DALLMAN & THE KNIGHTCAPS, "Pass the Bug"

THE TELEFONES, "Race Car Driver"

THE MR. T EXPERIENCE, "Speed Racer"

LIZ PHAIR & MATERIAL ISSUE, "The Tra La La Song (One Banana, Two Banana)"

SHONEN KNIFE, "Buttercup"

MAN OR ASTRO-MAN?, "Interplanet Janet"

ZYDECO ELVIS, "The ABC Song"

THE MONKEES, "(Theme From) The Monkees"

JAMES KOCHALKA SUPERSTAR, "Monkey vs. Robot"

THE COASTERS, "Run Red Run"

THE HOPPIN' HAOLE BROTHERS, "Monkey's Brain"

COPP & BROWN, "The Frogman"

THE PAPER BAG PLAYERS, "Dirty Dishes"

ELVIS PRESLEY, "Old MacDonald's Farm"

Y'ALL, "My Mama Likes the Feel of Cottage Cheese"

THE HORTON BROTHERS, "Howdy Doody Do Ya?"

HANK PENNY, "Big-Footed Sam"

COPP & BROWN, "The Dog That Went To Yale"

THE COLLINS KIDS, "Hop, Skip and Jump"

JIMMY MURPHY, "Baboon Boogie"

HARRY JAMES & HIS ORCHESTRA, "The Flight of the Bumblebee"

CHICKENWOLF, "Born To Be Wild"


---
Back GKS main page| Back to other Greasy playlists