THE INTERNET MUSEUM OF FLEXI/CARDBOARD/ODDITY RECORDS
Shadows of Knight "Potato Chip"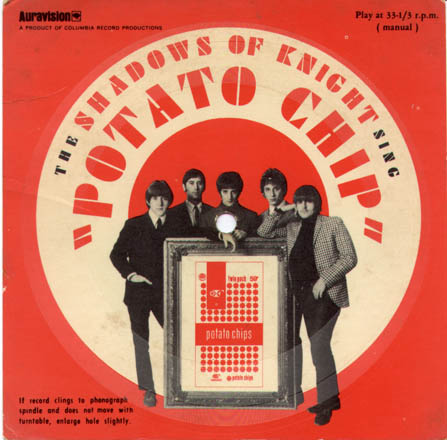 This record was attached to some brand of potato chips that was distributed in the Chicago area but I have not been able to find out the name. This song and interview were not available in any other form to the public except through this flexi. This is an unusual example of two unlikely entities coming together to promote each other to sell their own product.
Medium paper with record embossed on the front. 33 1/3 rpm, 1966.
BACK to Pop Music | HOME | LINKS | E-Mail Me
---
© 1997-2015 M. Cumella