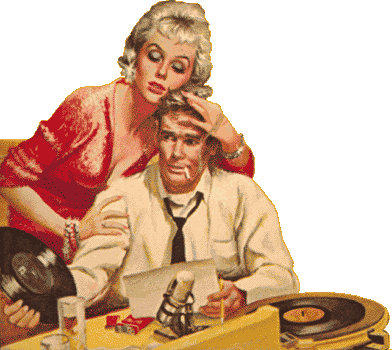 Fool's Paradise examines recorded music located somewhere between low brow and no brow.
Vintage rockabilly, R & B, blues, vocal groups, garage, instrumentals, hillbilly, soul and surf set the stage for a three hour sonic excursion to nowhere. Longtime devotees known as Fool's Paradise Faithfuls tune in every Saturday to give their lives a sense of meaning and order, as well as rhythym. First-time listeners and underage girls are encouraged to do the same.

Most playlists for 2001 are now up & they are now being posted regularly!

You can also now listen to archived Fool's Paradise shows via the magic of RealAudio! Access the archives via the Playlist page.