2003 JUNE 1 #152
Leslie Harris and The House Of Fire - Jogging For Jesus
I've heard of spiritual exercises, but this is ridiculous. I discovered this record at a used book store in Athens, Georgia, in the summer of 2000. Leslie Harris and the House of Fire recorded this album around 1980, at the height of the jogging craze. The rest of the album is pretty standard (if pedestrian) gospel-funk, but the title track was well worth the three bucks I spent.
- Stark Effect, http://www.stark-effect.com/
TT-5:26 / 6.2MB / 160kbps 44.1khz
from the LP, "Jogging For Jesus"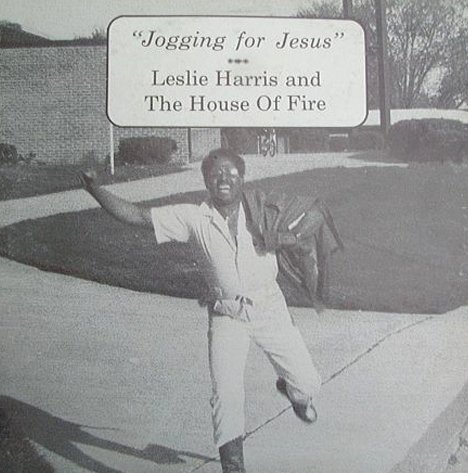 (Image courtesy of Pimpdaddysupreme)